AAP leader Manish Sisodia, currently in Tihar jail, met his ailing wife on Saturday after permission from a city court.
---
Terrorist leader Yasin Malik, the chief of Jammu Kashmir Liberation Front (JKLF), is serving a life term in Tihar Jail in a terror funding case. He has dozens of cases pending against him.
---
Inmates at Tihar jail attacked an undertrial prisoner with an improvised knife and handmade tool on Monday, officials said. 
---
The high court had, on May 29, issued warrants for production of Yasin Malik, who is presently serving a life term in the case in Tihar jail, on August 9 when NIA's plea for enhancement of sentence is listed for hearing.
---
According to AAP sources, Sisodia's wife Seema was hospitalised as she felt unwell. She is suffering from multiple sclerosis and was hospitalised last month as well.
---
Jain, who has been in Tihar Jail since his arrest by the ED in May last year in connection with a money laundering case, was on Friday last granted six-week interim bail by the Supreme Court, on medical grounds.
---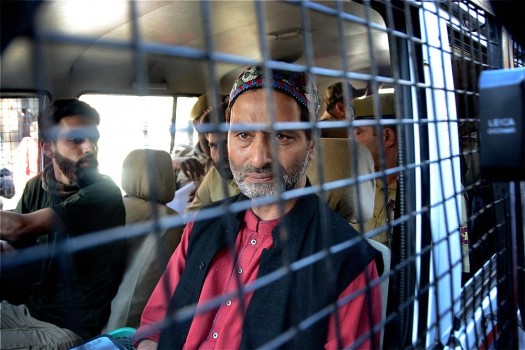 On Friday, jailed JKLF Chief Yasin Malik walked into the court room after being escorted by armed security personnel without the court's permission. The Tihar Jail administration has suspended four officers including one...
---
Gangster Tillu Tajpuriya was stabbed to death on May 2 inside Tihar Jail allegedly by members of the rival Jitender Gogi gang.
---