The family members and villagers held a protest after Gupta allegedly insulted the family and suggested that the girl's mother give birth to another child. A purported video of the incident surfaced on social media.
---
First lady Jill Biden has tested positive for Covid-19 again in an apparent "rebound" case after she initially tested negative for the virus over the weekend.
---
Chhattisgarh on Wednesday recorded 183 new cases of Covid-19 at a positivity rate of 2.27 percent, taking the overall tally to 11,72,891, while no fresh death linked to the infection was registered in the state, a health...
---
Odisha's Covid-19 tally rose to 13,28,070 on Friday as 226 more people, including 19 children, tested positive for the infection, a health bulletin said.
---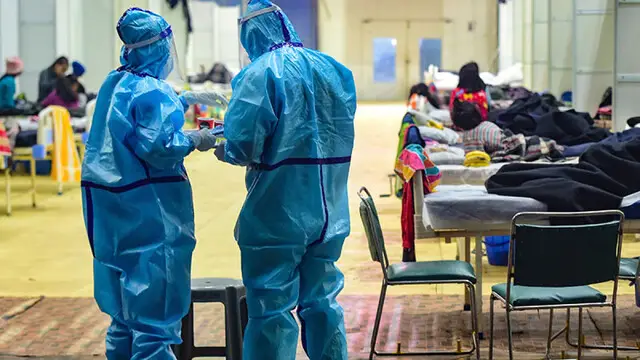 Delhi on Wednesday recorded 945 fresh Covid-19 cases and six fatalities, while the positivity rate stood at 5.55 percent, according to data shared by the health department here.
---
German Chancellor Olaf Scholz's Cabinet approved legislation Wednesday that ensures basic protective measures against the coronavirus pandemic are continued during the fall and winter when more virus cases are expected.
---
The European Medicines Agency has recommended the authorization of two coronavirus vaccines made by Pfizer-BioNTech and Moderna Inc., tweaked to include protection against an early version of the omicron variant.
---
A 70-year-old woman from Puducherry succumbed to Covid-19 at JIPMER here raising the death toll due to coronavirus in the Union Territory to 1,968.
---