The chief minister said this after chairing a Dasara high-level committee meeting here.
---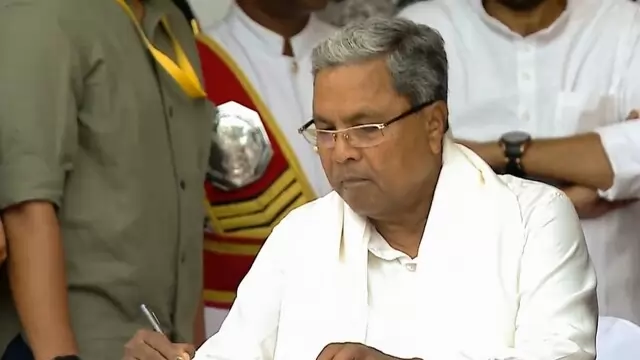 On Saturday, the Congress government led by Chief Minister Siddaramaiah will swear in 24 legislators as ministers a week after assuming power.
---
Shah took 'pradakshina' (circumambulating in a clockwise direction) of the shrine, after offering prayers.
---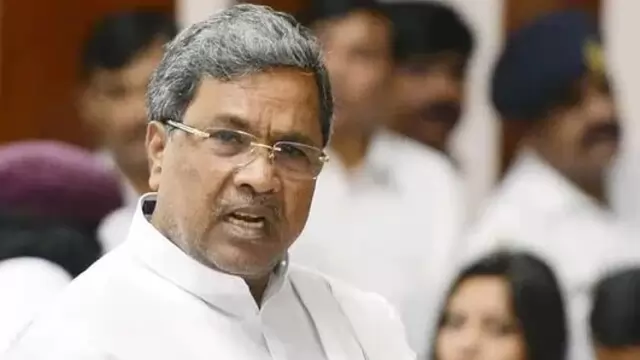 Karnataka CM Siddaramaiah questioned Prime Minister Narendra Modi had made many promises but how many of them had been fulfilled.
---
The phone landing on the bonnet of the vehicle after it was flung at the vehicle did not go unnoticed by the Prime Minister who indicated about the object to the Special Protection Group (SPG) sleuths who were accompanying...
---
On Saturday, Prime Minister Narendra Modi reached Mysuru on his eighth visit to poll-bound Karnataka this year.
---
Despite the joy sweeping Raj Bhavan as 24 ministers were sworn in, protests broke out outside the building as many senior lawmakers were denied ministerial positions in the 34-member Cabinet.
---
B S Yediyurappa's son, B Y Vijayendra, will run for state assembly from Shikaripura in this district, which he represented six times in the Lower House.
---