BNI Triveni, the latest addition to the BNI family, is not just another chapter; it is the Sangam of Networking, Knowledge and Prosperity.
---
Bhupinder Singh Hooda Saturday called for Sandeep Singh's resignation immediately following the Chandigarh Police filing a sexual harassment charge against him. 
---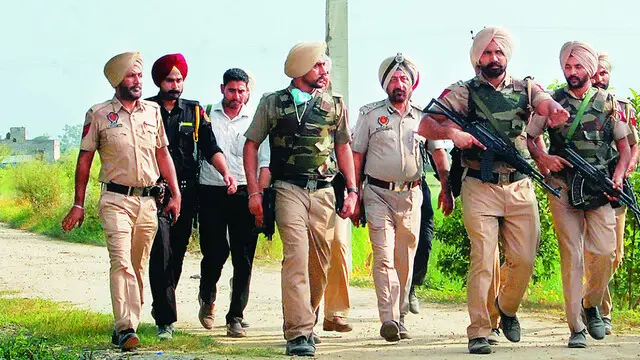 The pro-Khalistan group Quami Insaaf Morcha (KIM) has announced that its members will march towards Chandigarh August 15 to demand the release of Sikh prisoners.
---
Haryana Chief Minister Manohar Lal Khattar inaugurated a newly-constructed extension building of the Bhiwani district jail on Tuesday and made several announcements for the welfare of the prisoners in the state.
---
According to the met office, more rain has been forecast in Punjab and Haryana during the next two days.
---
Vehicles are stranded on both sides of the road and light vehicles coming from Chandigarh have been routed through Parwanoo-Kasauli-Jangushu Road–Kumarhatti while vehicles going from Solan would take...
---
Chandigarh Smart City has emerged as a front-runner in the prestigious All India Smart Cities Award Contest (ISAC) 2022, organized by the Ministry of Housing and Urban Affairs, Government of India. The city has been honored...
---
Manohar Lal Khattar said on Wednesday "We accept with pride" the opposition's "portal ki sarkar" jibe, saying people can access numerous schemes online through his government's portals.
---