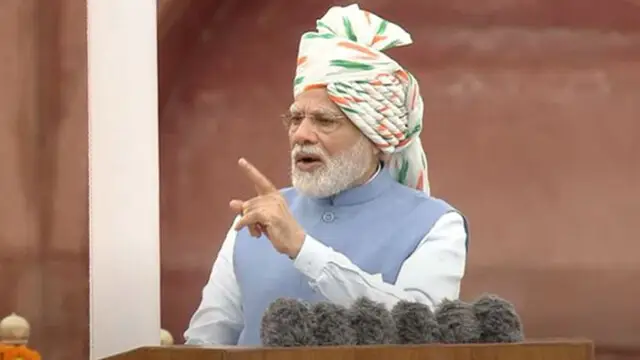 The state-of-the-art Amrita Hospital, built on a sprawling 130-acre campus with sustainability in mind, has a dedicated seven-storey research block and has been constructed over a period of six years under the auspices of...
---
The girl, during the interrogation, told police that she wanted to end her life due to work-related stress.
---
CCTV footage showed a man resembling Vikas Dubey at a Faridabad hotel. The police have raided the hotel.
---
In her complaint to police, the boy's mother also alleged that her son had told her nearly a year ago that other students used to call him "homosexual", the SHO said.
---
High levels of PM10 and PM2.5 particles are expected to be present in the atmosphere between 1 am and 6 am, officials said.
---
According to the Meteorological (MeT) department, there is a possibility of strong winds in the next 24 hours.
---
Actor Karan Choudhary spoke to Outlook about his journey so far, his latest film 'Swiped Out' and creative process behind it and future plans.
---
This review by the PMO comes on the day when the Supreme Court has pulled up the authorities, both the centre and the states for not doing enough to improve the deteriorating air quality
---