This song features Shweta Mahara and Pannu Gusain, two of the most popular actors in the Kumaoni music industry. They have starred in a number of hit songs, including Cream Powdera.
---
The importance of home insurance against natural calamities cannot be ignored. Here's a guide to insurance preparedness, exploring various considerations for homeowners and tenants.
---
It was almost six months to the day land subsidence around Joshimath on January 2-3 led to hundreds of residents fleeing their homes, which had developed cracks, and taking refuge in hotels, rest houses and at houses of...
---
Heavy rainfall in Uttarakhand led to waterlogging in several parts of Rishikesh and Dehradun. The rising water of Nandakini entered houses forcing people to evacuate them and take shelter somewhere else. 
---
Over 900 animals were rescued from the flood-affected areas of Delhi and Noida by the National Disaster Response Force, it said on Saturday.
---
As a statewide drive to remove unlawfully constructed structures gains momentum, Dhami's declaration at a Vishva Hindu Parishad (VHP) meeting reflects the ongoing discussions on issues like conversion, same-sex marriages,...
---
In a decisive move towards promoting transparency and accountability in the state administration, Chief Minister Pushkar Singh Dhami of Uttarakhand, along with Urban Development Minister Prem Chand Agarwal, has taken a bold...
---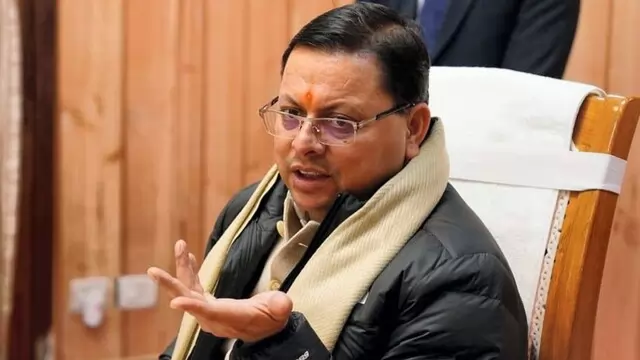 The Uttarakhand chief minister was in Haridwar to review development works and preparations for the Char Dham Yatra. 
---