Novak Djokovic beat Daniil Medvedev 6-3, 7-6 (5) at Flushing Meadows to claim a historic 24th Grand Slam title on Sunday night.
---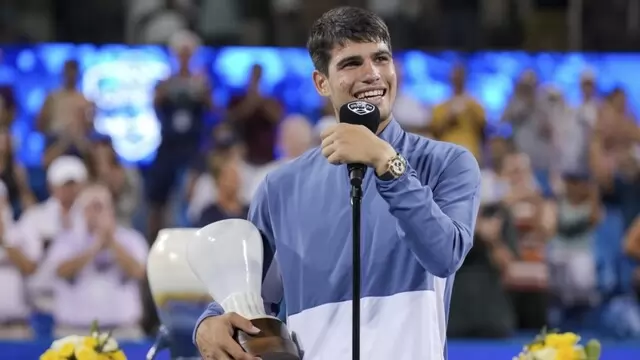 Carlos Alcaraz is facing a huge task of becoming the first player since Roger Federer to defend his US Open title.
---
In June this year, former world number one Novak Djokovic broke the record for most Grand Slams in men's singles history.
---
The top-seeded Alcaraz pushed aside Zverev 6-3, 6-2, 6-4 and moved a step closer to becoming the first man to win consecutive titles at Flushing Meadows since Roger Federer collected five in a row from 2004-08.
---
Roger Federer has shed light on his personal relationship with Rafael Nadal.
---
In conversation with the exuberant duo of Indian badminton
---
Novak Djokovic reached his record 47th Grand Slam semifinal, breaking a tie with Roger Federer for the most by a man, by defeating Taylor Fritz 6-1, 6-4, 6-4 at the U.S. Open.
---
With Federer retired and Nadal injured, the era of the Big Three has made way for the era of the New Big Two
---