According to the wife's complaint, her husband and his fiancee abused her on the night of February 26 when she asked him to live with her.  The man, a Bhiwandi resident, then shouted "talaq-talaq-talaq" and said he...
---
Having studied in a Hindi medium school, Sania Mirza debunked the myth that only those with a good command over the English language can clear competitive examinations. She successfully secured one of the two seats reserved...
---
Taking to Twitter, the BJP leader shared a split video of Hindu women removing their jewellery while Burqa-clad women were entering the examination centre. 
---
In his judgement on a writ petition by a man who prayed for quashing the Khula certificate issued to his wife, Justice C Saravanan quashed the impugned certificate issued in 2017 by Shariat Council, Tamil Nadu Towheed...
---
'Sulli Deals' Case: Hundreds of Muslim women were listed for 'auction' on the mobile application with photographs sourced without their permission and doctored.
---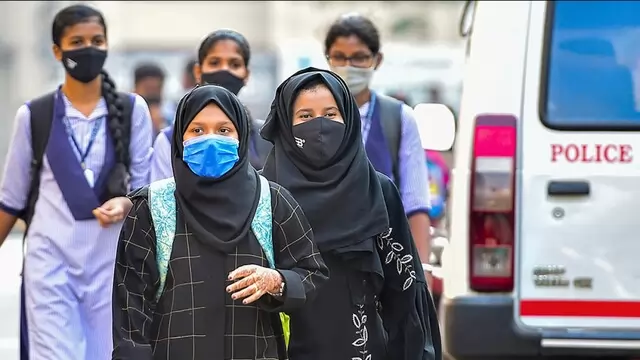 Contrary to women's assertion of their right to hold on to the veil in India, recent uprisings in the Islamic Republic of Iran present a distinct narrative. But what does the hijab really symbolise to women?
---
Scrapping of the Maulana Azad National Fellowship, one of India's premier educational programs for minorities, may have adverse effects on the already dwindling state of Muslim women's education in India.
---
Why does our legal morality treat marriage between two people as some social welfare institution in whose continuance society at large has a stake?
---