The trio escaped from the juvenile home at Transport Nagar by breaking the window mesh of the bathroom late Thursday night.
---
In the opinion of Rajasthan Chief Minister Ashok Gehlot, a mature democratic system is characterized by all parties working together on public projects.
---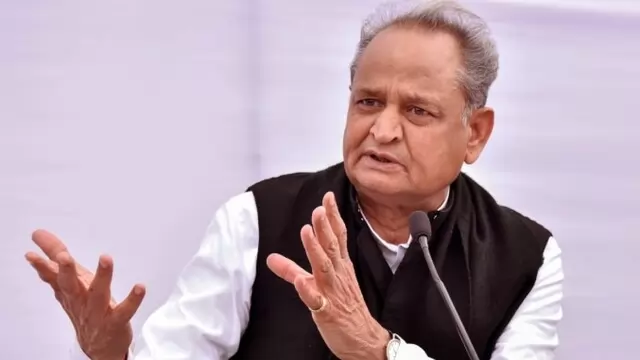 Earlier, Jaipur Mayor's husband Sushil Gurjar was arrested by the state's Anti-Corruption Bureau for allegedly taking Rs 2 lakh as a bribe in exchange for issuing a land lease.
---
On Thursday, Union Minister Anurag Thakur said the world has a lot of hopes for India, and India has hopes for its youth.
---
On Tuesday, Infosys Foundation, the philanthropic arm of Infosys, announced the launch of its second international cultural festival across eight cities.    
---
The firing happened near Palghar railway station earlier this morning, about 100 kilometres from Mumbai. The RPF constable jumped off the train after killing his colleague and the three passengers near Dahisar railway...
---
Rajasthan Chief Minister Ashok Gehlot on Friday announced a financial assistance of Rs 15 crore to Himachal Pradesh where heavy rains and landslides have wreaked havoc.
---
A report was released by Games24x7 and the Kailash Satyarthi Children's Foundation (KSCF) on Sunday on the occasion of World Day Against Trafficking in Persons revealing the numbers of children being rescued by KSFC over...
---