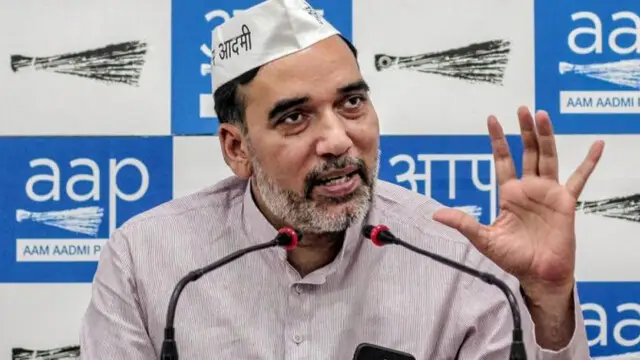 Delhi Environment Minister Gopal Rai said the BJP should stop considering air pollution as a problem of a particular political party or of particular states.
---
Shah said that if a particular ideology is a cause for strife, it is "not an ideology and definitely not India's ideology". "Universities should become a platform for the exchange of views and not become spaces for...
---
Congress leader Rahul Gandhi attacked BJP saying the party and its ideology are taking India towards danger, and added that division of the country is the biggest threat of that party.
---
National Security Advisor (NSA) Ajit Doval said there is a need to reach out to everyone, include them in the fight against radical forces and tell them that there is no place for hatred and agitation against any religion in...
---
In many parts of the world, including in the United States of America, the bastion of capitalism, inequality spawned by the greedy grab-all nature of capitalism has led to a rethink.
---
Congress spokesperson Gourav Vallabh said former Union Minister RPN Singh was 'not fully committed' towards the party's ideology and that is why he left this fight midway to join BJP.
---
President Kovind while addressing a joint sitting of the UP Legislative Council said that the UP Legislature has a glorious history of dignified amicability between the ruling party and the opposition.
---