At Bavla village in Ahmedabad district, three people were arrested on Thursday for allegedly flying a camera-mounted drone near Prime Minister Narendra Modi's rally.
---
Ukraine's Kyiv region struck by Iranian-made kamikaze drones early on Thursday, sending rescue workers rushing to the scene, reports AP. 
---
The terror module, to which the accused allegedly belonged to, was involved in collection and ferrying of weapons and explosives dropped via drones.
---
The move comes as India is stepping up its border surveillance amid continuing tension along its northern border as well as increasing incidents of arms being dropped across the border through drones.
---
The MQ-9B drone is a variant of the MQ-9 'Reaper' which was used to launch a modified version of the Hellfire missile that eliminated al-Qaeda leader Ayman al-Zawahiri in the heart of Kabul last month.
---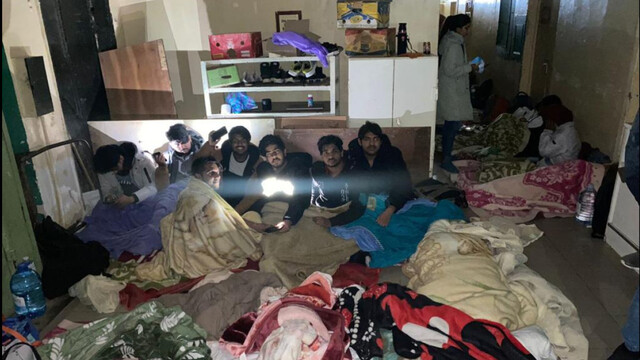 Approximately 8,000 Indians, mainly students, are stranded in Ukraine, Foreign Secretary Harsh Vardhan Shringla had said on Tuesday.
---
From being able to hover in air for hours and circle over the pin-pointed targets as an embodiment of its tactical precision, to the using real-time GPS coordinates and video for low collateral effects alongside precise...
---
The dropping of explosives suggests a major terror plan of the LET and the TRF, which has been foiled, the police officer said.
---