Apart from seeking change in the timings of Friday prayers, he urged Muslims to offer prayers in local mosques.
---
Voting will be held at 12,205 polling stations and 23,535 polling booths in 177 police station areas.
---
The Election Commission's app put the turnout at 55.56 per cent at 11.45 pm and the final tally is expected on Friday.
---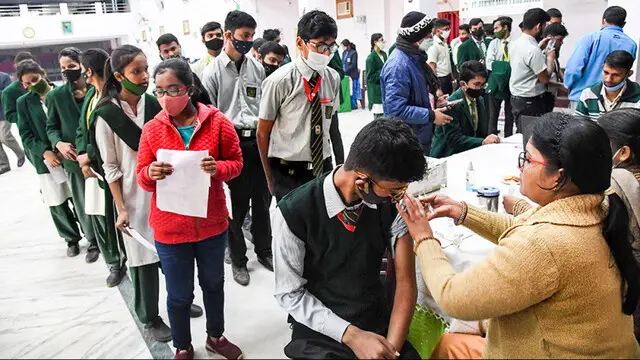 As many as 84.64 lakh children in the 12-14 age group are to be vaccinated for which, availability of vaccines has been ensured in the state, Adityanath said.
---
Polling will start at 7 am and continue till 6 pm in Azamgarh, Mau, Jaunpur, Ghazipur, Chandauli, Varanasi, Mirzapur, Bhadohi and Sonbhadra districts.
---
Voting ended at 6 pm. The final polling figure will be available on Monday.
---
The state witnessed only 33 cases of violence during the seven-phase state assembly elections compared to 97 in 2017, the police said in a statement amid the preparation for the counting of the votes on March 10.
---
The last two phases of the elections will be held on March 3 and 7. Results will be declared on March 10.
---