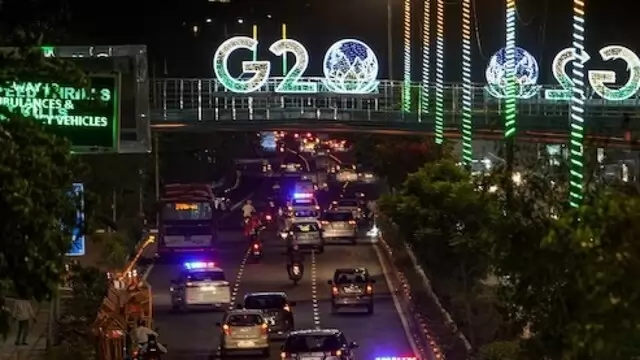 The G20 virtual summit on Wednesday will take forward key outcomes and action points firmed up at the annual conclave of the grouping in September under India's presidency, the Ministry of External Affairs (MEA) in New Delhi...
---
The Asian Games saw Cricket's inception in 2014 when India were not a participating team. They will feature both men's and women's teams this time around.
---
Pakistan is reeling under frequent terrorist attacks by the militant group TPP, which Islamabad alleges is based on Afghan soil.
---
An initial investigation suggested the people who died were trapped after a conveyor belt caught fire, the Panzhou city government said in a statement posted on social media.
---
According to the latest United Nations Population Fund data, India surpassed China to become the world's most populous nation with 142.86 crore people. China which has a population of 142.57 crores has now become the second...
---
Besides the continuing trade war, the US has stepped up its crackdown against Chinese tech giants like Huawei. In its latest action, the US, besides the European Union, have banned the Chinese social media app TikTok from...
---
India is nowhere close to the top-8 in Asia in the rankings. It is currently in the 18th spot among countries under the Asian Football Confederation.
---
Boasting of every conceivable merchandise and product, Yiwu Market in China is a one-stop shopping destination that extends beyond your wildest imagination
---