Kushan Nandy's next directorial 'Jogira Sara Ra Ra' is all set to hit the theatres today. The film stars Nawazuddin Siddiqui and Neha Sharma playing the lead actors. Speaking about Neha Sharma, director Kushan has an interesting story about her casting.
He says, "I had seen a music video of Neha, and I thought she was goofy, funky and I could see a lot of peppiness in her. I called her over and then I found her to be a very intelligent person. While shooting for 'Jogira Sara Ra Ra', I realised she is a fabulous actor. I think she's been underutilised. She has this penchant for surprising you. I am sure that in the coming years, she is going to become something big. I definitely think 'Jogira Sara Ra Ra' is one of her best performances."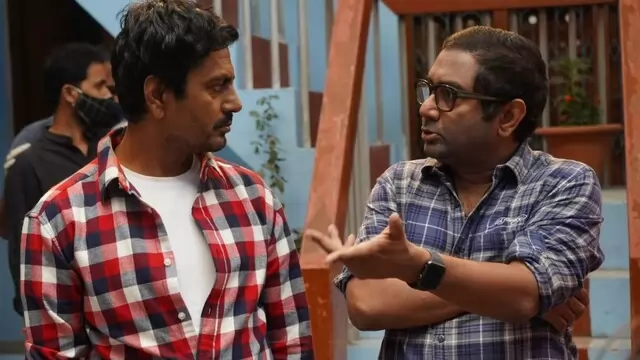 Very few people are aware that while shooting for 'Jogira Sara Ra Ra', Kushan Nandy was also infected with Covid-19 and was also hospitalised. It was during the second wave in the country and Mumbai was badly affected.
Talking about that Kushan Nandy says, "Shooting of 'Jogira Sara Ra Ra' was difficult, it was tough to travel to different places at a time when the world was battling Covid-19. There was so much depression around us, so much panic around us. But, when we landed on the sets, all of us were enjoying what we were doing there. We were laughing at the dialogues. We were trying to create sequence scenes which would make people laugh. I was also down with Covid-19 and it was mayhem in Mumbai. I was not able to find a bed in the hospital in Mumbai. It was Neha who helped and made it sure that I get a bed in the hospital. I will be always grateful to her for this."