Kylian Mbappé is captaining France to a comfortable start in qualifying for the European Championship though Serbia's Dušan Vlahović was the standout striker on Monday.
---
Barcelona restored its lead over Real Madrid to nine points in the Spanish league on Sunday after a late VAR decision went its way.
---
Lewandowski picked up the left-leg injury in Barcelona's 1-0 loss at Almeria in the Spanish league on Sunday, a result that allowed Madrid to cut the Catalan club's lead to seven points.
---
Leading a new era for Les Bleus, newly appointed skipper Kylian Mbappé slotted home two unforgiving finishes to headline a 4-0 win over the Netherlands.
---
Barcelona kept its title-chasing momentum in the Spanish league by defeating Valencia 1-0 and increasing its lead over second-place Real Madrid to nine points.
---
The 1-0 shock loss at Almeria let second-place Real Madrid, which drew 1-1 with Atletico Madrid the day before, stay seven points behind Barcelona.
---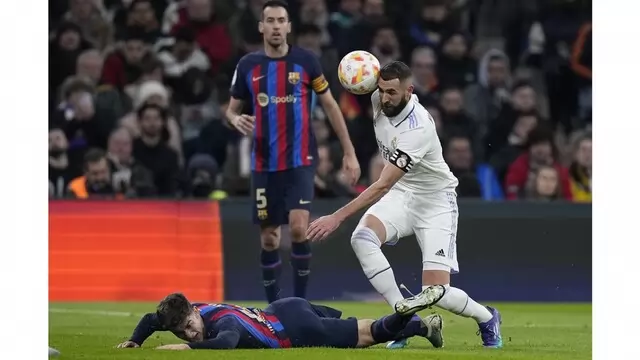 FC Barcelona and Real Madrid meet once again, this time in the La Liga, and the victor from this tie could psychologically gain advantage in the remaining fixtures.
---
The comeback victory at Old Trafford sent United into the Europa League round of 16 and kept manager Erik ten Hag's four-pronged trophy hunt on track.
---