Avail public transport to help decongest roads. Park your vehicles only at designated lots and avoid roadside parking. In case any unusual/unidentified object or person is noticed in suspicious circumstances, information...
---
Bharat Jodo Yatra: Sonia Gandhi, wearing a face mask, walked with her son Rahul Gandhi and daughter Priyanka Gandhi Vadra for a few minutes before the yatra reached the Ashram Chowk
---
Speaking at the Lav Kush Ramlila Committee's 'Ravan Dahan' programme, Kejriwal wished for India to become the "best and strongest nation in the world".
---
The venue of the show will be a site near the 'Naubat Khana' of the 17th century monument. Dalmia Bharat Limited, a cement manufacturing company, was selected as a 'Monument Mitra' to adopt and develop tourist amenities of...
---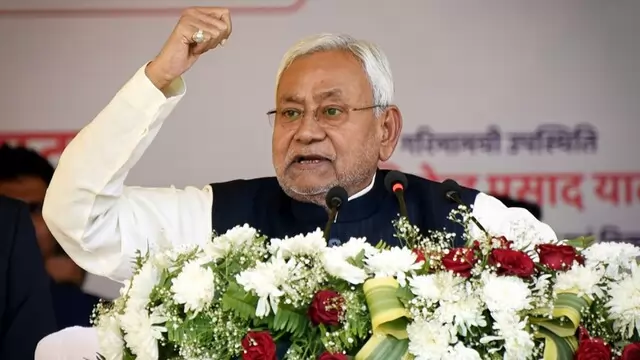 The BJP has started a new trend of branding anybody, who cares for the minorities, a Pakistani or a Bangladeshi, the minister stated. "What problem does Bachol and his ilk have with Muslims? Did Muslims not make sacrifices...
---
Than Singh, a Delhi police constable, runs 'Than Singh Ki Pathshala', educates the street children and slum dwellers.
---
Bharat Jodo Yatra is on its 108th day and has covered around 3,000 kms in 46 districts across nine states of Tamil Nadu, Kerala, Karnataka, Telengana, Andra Pradesh, Maharashtra, Madhya Pradesh, Rajasthan and Haryana.
---
Bilkis Bano Case: The convicts, who were also charged with killing the pregnant Muslim woman's three-year-old daughter, were welcomed with sweets and garlands outside the jail.
---