In Shimla, Higher reaches and tribal areas in Himachal Pradesh received another spell of snow, while widespread moderate to heavy rains lashed several parts of the state, the Meteorological Department said Tuesday.  
---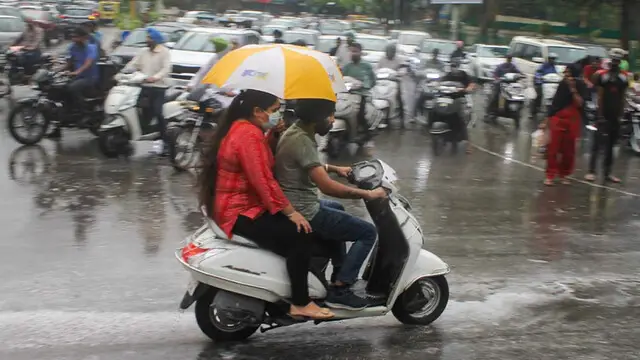 On Saturday, there is a strong possibility of rain, strong winds and hailstorms and thunderstorms continuing in some parts of Bikaner, Jaipur, Bharatpur, Jodhpur, Ajmer, Kota and Udaipur divisions, he added.
---
The cyclone that is present in the South Pacific off the coasts of Peru and Ecuador has affected some provinces in both countries, bringing rainfall, flooding and overflowing of rivers
---
A weather department official said that the impact of the western disturbance will continue in areas of Jaipur, Kota, Ajmer and Bharatpur divisions on Monday while the weather will be mainly dry on Tuesday and Wednesday.
---
The western disturbance-induced rains provided respite from high temperatures, but sent farmers scrambling to protect their crops.
---
On Wednesday evening, Rains preceded by high-velocity icy winds and lightning lashed Shimla and adjoining areas officials said. 
---
Rajasthan BJP president Satish Poonia demanded compensation for farmers in Amber assembly constituency whose crops were damaged due to recent rains and hailstorm.
---
An atmospheric river storm broke through a levee along the Pájaro river inundating homes and businesses and leaving thousands of people without shelter in California.
---