The Assam CM also said Congress leader Rahul Gandhi looks like Saddam Hussain, saying Congress shouldn't get angry over it as he didn't say Rahul looks like Bahadur Shah Zafar, the last Mughal emperor.
---
Jammu and Kashmir: Former CM Mehbooba Mufti said Article 370 restoration is a reality and it will happen today, tomorrow or day after, but, along with that, her party will continue its struggle for the resolution of the...
---
From perverse paedophilia to the curse of malnutrition, poverty and negligence – where have we pushed our children since independence?
---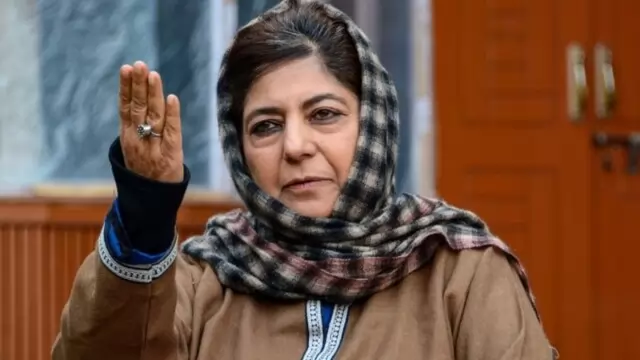 Jammu and Kashmir: Former CM Mehbooba Mufti also said the people of Kashmir were questioning the accession to India due to the current situation in the country.
---
PM Narendra Modi tweeted, "On his birth anniversary, tributes to our former PM Pandit Jawaharlal Nehru Ji. We also recall his contribution to our nation." 
---
Addressing a press conference on the 75th anniversary of the region's accession, BJP spokesperson Gaurav Bhatia alleged that the first prime minister committed five blunders, including delaying action on the accession...
---
Union minister Hardeep Singh Puri said it was because of the mistake made by Jawaharlal Nehru that Pakistan was able to foment trouble in Jammu and Kashmir.
---
In August 2019, the BJP-led government at the Centre revoked the special status of Jammu and Kashmir and bifurcated the border state into two Union territories.
---