The warning by the Central Board of Secondary Education (CBSE) comes after several schools commenced their academic session, especially for Classes 10 and 12.
---
The Ministry of Education has been organising a function at Vigyan Bhawan on teachers day on September 5 every year to confer the awards to best teachers of the country, selected through a rigorous transparent and online...
---
While the first term exams were conducted during November-December, the second term exams were held in May-June.
---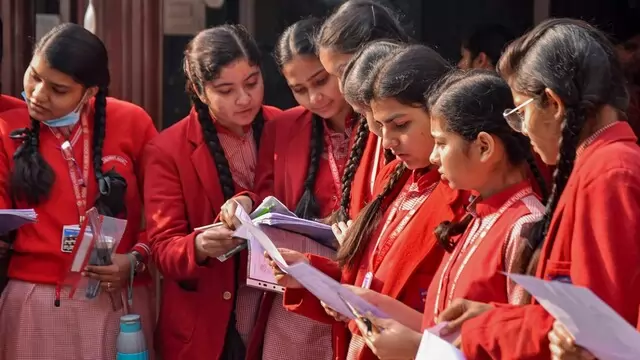 According to officials, CBSE is regularly intimating the Delhi Police to take stern action against persons involved in circulating fake news using social media platforms under various provisions of the IPC and the IT Act.
---
The move comes after several Common University Entrance Test (CUET) aspirants complained that their exam date is clashing with CBSE class 12 compartment exams beginning from August 23.  
---
In 2018, the number of 95 and 90 pc scorers stood at 12,737 and 72,599, respectively. For the first time, the CBSE exams were conducted in two terms. While the first term was conducted in November-December in 2021, the...
---
The Class 10 exams will be conducted in 76 subjects and will be over on March 21 while Class 12 exams will cover 115 subjects and will be over on April 5.
---
Prime Minister Narendra Modi also had a word of motivation for those students, who may not be happy with their results, saying they must know that one exam will never define who they are.
---