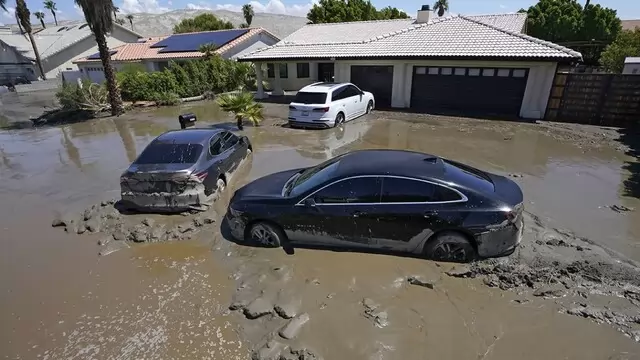 Effects of Tropical Storm Hillary felt in Yucaipa and Cathedral City in California. Streets get flooded with mud, while Firefighters continue their rescue and relief operations.
---
Severe weather wreaked havoc in Rocky Mount, North Carolina, causing significant damage to the Pfizer plant and leaving homes and infrastructure in ruins. As utility crews and residents assess the aftermath of the...
---
The tornado that hit the home Sunday evening was part of a storm system that pushed through a rural, wooded area of southern Indiana's Martin County. Another tornado touched down Sunday afternoon the suburban Indianapolis...
---
California gets hit by Tropical Storm Hillary- the first tropical storm to hit southern California in 84 years. Forecasters anticipate flash floods, mudslides, isolated tornadoes, high winds and power outages.
---
A destructive tornado wreaked havoc in the suburban neighborhood of Barrhaven in Ottawa, Ontario, leaving behind a trail of damaged homes and debris-filled streets. Emergency crews and residents now face the daunting task of...
---
Reportedly multiple tornadoes swept through Mississippi overnight, killing one and injuring nearly two dozen. Several houses could be seen damaged beyond repair.
---
A storm killed one person and damaged buildings and electricity infrastructure in Switzerland's La Chaux-de-Fonds. Euronews reported that 15 people were injured in the storm. A church was also damaged in a storm.
---
It was the second day in a row that powerful storms struck the US. On Wednesday, strong winds toppled trees, damaged buildings and blew cars off a highway from the eastern part of Texas to Georgia.
---