The Karan Johar-backed film that also starred Ananya Pandey didn't find many takers and has been completely rejected by the audience at the box office. 
---
While his Telugu films have inspired Hindi remakes such as Wanted (2009) and Simmba (2018), the director's most recent Hindi film, Bbuddah Hoga Terra Baap (2011), failed to win over the public.
---
Vijay Deverakonda's rise to stardom has been meteoric. He entered the Hindi market with his Telugu release 'Arjun Reddy' where he played a surgeon who spirals into self-destruction after a heartbreak.
---
In the wake of mixed reviews on its release day, the makers of 'Liger' announced on Friday that the movie has grossed Rs 33.12 crore worldwide on Day One in all the languages.
---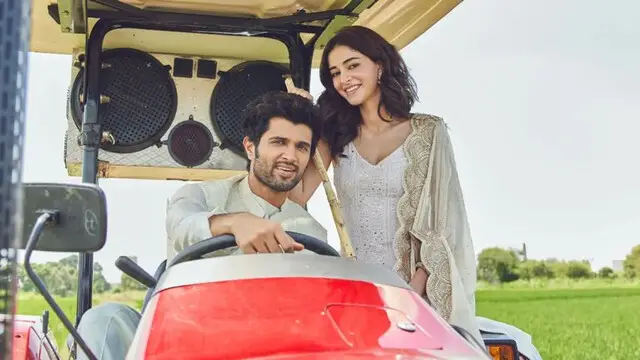 It is the "best time" to make a pan-India movie, believes director Puri Jagannadh, who says his latest release "Liger", about the rise of an underdog, is a universal story.
---
With boxing legend Mike Tyson appearing in an extended cameo in the upcoming film 'Liger' starring Telugu superstar Vijay Deverakonda, the actor said his mother was very worried and thought that the former world heavyweight...
---
The much-hyped 'Liger, which released in theatres on Thursday, seems to be incapable of drawing audiences. The first-day occupancy of the shows have been low, which may show up in a worrisome opening.
---
The long wait for Vijay Deverakonda's much anticipated 'Liger' trailer has finally ended. Deverakonda, who is turning out to be the latest pan-India phenomenon from down South, dropped the trailer on his social media handles...
---