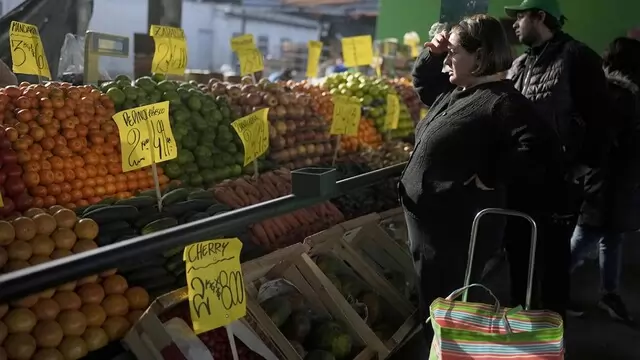 Ahead of the presidential polls in Argentina, consumer prices soared 12.4 percent while annual inflation rate rose to 124.4 percent, as per the government's INDEC statistics agency.
---
"The cost of veg and non-veg thali alike, on the decline since October 2022, nosed up on a sequential basis in May and further in June 2023. Elevated prices of tomato month-on-month in June led to this increase," Crisil's...
---
As per the data maintained by the consumer affairs ministry, the average all-India retail price was Rs 83.29 per kg, with a modal price of Rs 100 per kg
---
Wholesale market officials predicted a decrease in the prices of the vegetables in the next 10-12 days with the arrival of fresh stocks from central and southern India, but only if rains do not ruin the supply mechanism...
---
Quess Corp, business services provider, on Tuesday released employment trends insights in a report, based on payroll distribution data collated by its subsidiary Allsec Technologies
---
The dip in number of units registered was acute in the below Rs. 1 crore segment, but less conspicuous in the Rs. 1 crore-plus unit segment in the January-July 2023 period
---
The Reserve Bank of Australia has lifted the cash rate 12 times since May last year to reduce inflation to a target range of 2% to 3%
---