LA Lakers' LeBron James pushed his career total to 38,388 points on Tuesday night and broke the record that Kareem Abdul-Jabbar held for nearly four decades.
---
Denver Nuggets beat the Los Angeles Lakers 122-109 on Monday night in a game where LeBron James sat out due to a sore left ankle.
---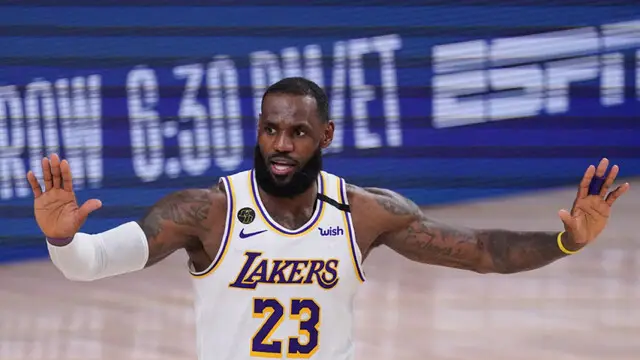 American basketball great LeBron James has agreed to a two-year, USD 97.1m contract extension with Los Angeles Lakers in NBA.
---
LeBron James had 27 points to go with nine rebounds and six assists as he continued to close in on Kareem Abdul-Jabbar's record total of 38,387 points.
---
Lebron James is entering his 20th season in the NBA as he nears the scoring record set by Kareem Abdul-Jabbar.
---
Besides that of British government, Roman Abramovich also needed Portugal's approval as he holds the passport of the country.
---
Luka Doncic hit tying 3-pointers in the final seconds of regulation and the first overtime, finishing with 35 points, 14 rebounds and 13 assists in the Dallas Mavericks' 119-115 double-overtime victory over the Los Angeles...
---
Kobe Bryant was killed on January 26, 2020, in a helicopter crash that also took the lives of his teen daughter Gianna and seven others.
---