The fantasy action drama followed the investigation into a string of mysterious disappearances and deaths of children in a village called Kamarottu
---
One of India's top directors S S Rajamouli on Sunday congratulated actor Kichcha Sudeepa for the success of his just-released film 'Vikrant Rona', saying the pre-climax, which was the heart of the film, was superb.
---
Superstar Salman Khan on Monday said films from the south are doing "really well" and though every artiste wants to make a good movie, there is no formula to guarantee box office success.
---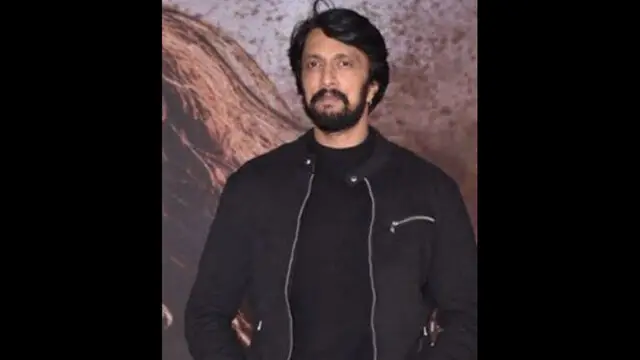 The Indian Postal Service Department is bringing out a special 'Postal Envelope' of Superstar Kiccha Sudeepa.
---
Sandalwood star Kichcha Sudeep's 'Vikrant Rona' cheered up the box office, after back-to-back duds from Bollywood, as it raked in Rs 35.35 crore worldwide on Day 1 of its release.
---
Kiccha Sudeep is in awe after receiving a valuable gift from his inspiration, Kapil Dev.
---
As a creative person, superstar Kiccha Sudeep says all he looks for in a script is the scope to deliver a never-seen-before presentation as it is difficult to find "new" stories.
---
'Vikrant Rona' releases worldwide in 3D on July 28, starring Kiccha Sudeepa, directed by Anup Bhandari, and also featuring Jacqueline Fernandez, Nirup Bhandari, and Neetha Ashok.
---