No deaths were reported after the earthquake. More than 7,000 households were reported without power in Yuli town and water pipes were also damaged.
---
Nearly 1,000 people have died and around 60,000 homes have been destroyed across Pakistan in floods since mid-June, according to reports.
---
Around 200 Army personnel and three teams of the NDRF from Bhopal and Gujarat's Vadodara Surat are working to contain the leak.
---
Close to 1 million houses have been totally or partially damaged because of floods, leaving millions of people homeless, according to Pakistani government.
---
Women in China and the US are living in the world of science, but it is unfortunate that even today, women here on Karwa Chauth see through a sieve.
---
The drive would be conducted coordinating the Revenue and the Disaster Management Departments under the aegis of the local self government institutions in the state, he said. Through the drive, the impact of the natural...
---
The top few floors of one of the two towers crashed into a boundary wall of a nearby building, barely 12 metres from residences, as per a report.
---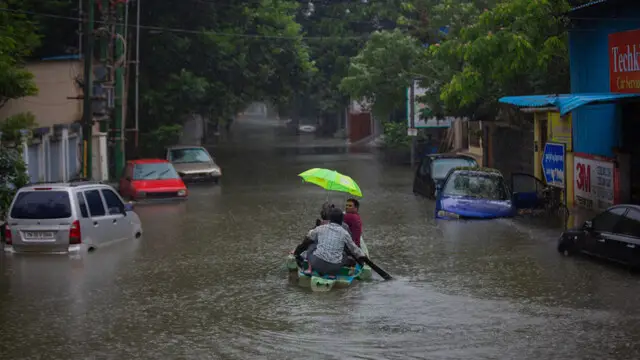 Experts say flooding in urban and peri-urban areas are happening due to unplanned waste dumping and continuous disregard for natural recharge structures like ponds, wetlands, and tanks.
---