According to a senior East Coast Railway (ECR) official speaking to PTI, at approximately 7 pm, the Palasa passenger train collided with the Rayagada passenger train from the rear in Kankatapalli, resulting in the derailment...
---
The train was on its way from Ashti station in Beed district to Ahmednagar in western Maharashtra when the fire started at around 3 pm.
---
In the wake of repeated train accidents, the latest in Bihar, Outlook looks at its archive of what happened with the Balasore train accident in Odisha. And a reminder for us that blood and death should not be the recurring...
---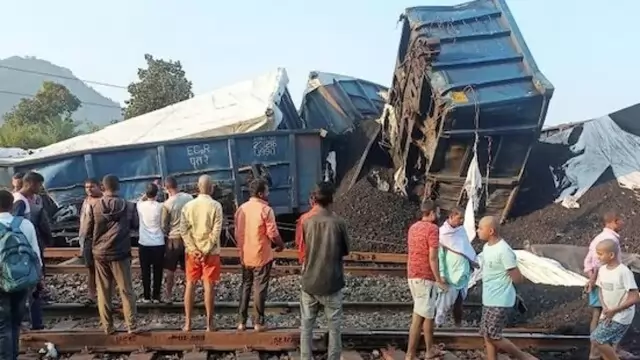 The passenger train was travelling from Viskhapatnam to Rayagada.
---
Around 1,500 passengers were in the Delhi-Kamakhya North East Express, which derailed near Raghunathpur station around 9.53 pm on Wednesday, killing four persons and injuring over 70. A high-level inquiry has been initiated...
---
Following a derailment incident, a collaborative effort by the NDRF, police, and local residents is underway near Raghunathpur railway station in Buxar district. Several bogies of the North East Express derailed, prompting a...
---
According to the officials, the incident took place around 10 pm with one of the train's coaches coming off the tracks, causing significant disruption to the parallel railway track.
---
The accident occurred near Raghunathpur station, where the train doesn't typically make a scheduled stop, according to Chief Public Relations Officer of the East Central Railway zone, Birendra Kumar.
---