Ayesha Kanga has won a lot of praise for her performance in Netflix's 'Class'. Here's what she has to say about the ongoing issue of same-sex marriages in India.
---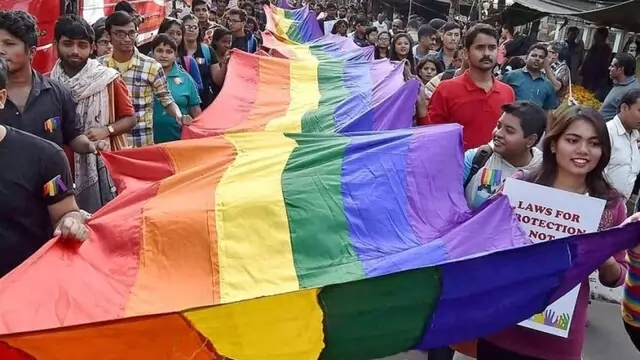 The Bharatiya Janata Party (BJP)-led Union government has consistently opposed recognition to same-sex marriages. It has said such recognition would cause havoc in society and that decriminalisation of homosexuality does not...
---
Last year, Jake Daniels of English second-division club Blackpool became the first active male professional football player in Britain to publicly say he's gay
---
The developments come at a time when the Central Government has filed a counter-affidavit in the Supreme Court, opposing pleas seeking legal recognition of same-sex marriages in the country.
---
Regular boy meets girl kind of love stories everyone recommends you to watch on Valentine's Day. But here are a few love stories that are different as they're based around the LGBTQ community. If you dare to watch them,...
---
In Outlook's latest issue, She Will Overcome, we explore not just how women—heterosexual, lesbian, transgender, Adivasi, Dalit and from religious minorities—pursue sports and shine in their fields but have also stopped...
---
Activists and members of the LGBTQ+ community have criticised the Centre's opposition to granting recognition to same-sex marriage, saying despite India's plurality and diversity the government still believes that marriage...
---
The LGBTQ community in Bolivia has organised a cross-dressers' parade. Bolivia allows same-sex activities but does not recognise same-sex marriages. Though discrimination on the basis of gender and sexual orientation is...
---