The shares were picked up by a host of entities, including the Government of Singapore, Monetary Authority of Singapore, Smaller Cap World Fund Inc, New World Fund Inc, WF Asian Smaller Companies Fund Ltd and BNP Paribas...
---
Umesh Yadav has taken 10 wickets across five matches in IPL 2022 so far. His economy has been 6.60 and he bowled the highest number of dot balls (62).
---
Kolkata Knight Riders head coach Brendan McCullum is happy that KKR have chosen a mix of talented youngsters and experienced campaigners in IPL 2022. Saying he was impressed with Iyer's skills, McCullum said Rahane, who has...
---
The capital will be committed to privately originated and negotiated credit investments backed by large and diversified pools of financial and hard assets, with attractive risk-adjusted returns
---
Coming in at the 13th over with RCB reeling at 88/5, Dinesh Karthik scored a whirlwind 44 not out off 23 balls to take the team home against Rajasthan Royals.
---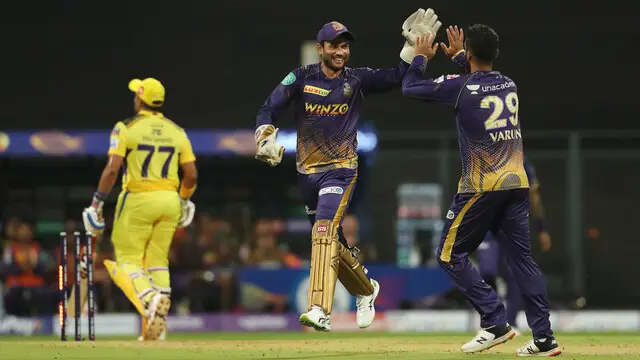 Kolkata Knight Riders wicket-keeper Sheldon Jackson played in the Indian Premier League for the first time on Saturday after five years.
---
Sunil Narine has spent 10 years with Kolkata Knight Riders and played 150 games for the two-time IPL champions.
---
Both Chennai Super Kings and Kolkata Knight Riders will have new captains in Ravindra Jadeja and Shreyas Iyer respectively in IPL 2022. Get live streaming details of CSK vs KKR.
---