First lady Jill Biden has tested positive for Covid-19 again in an apparent "rebound" case after she initially tested negative for the virus over the weekend.
---
German Chancellor Olaf Scholz's Cabinet approved legislation Wednesday that ensures basic protective measures against the coronavirus pandemic are continued during the fall and winter when more virus cases are expected.
---
Maharashtra on Wednesday reported 1,913 new Covid-19 cases, an increase of three from a day ago, while five more patients died due to the infection, the health department said. 
---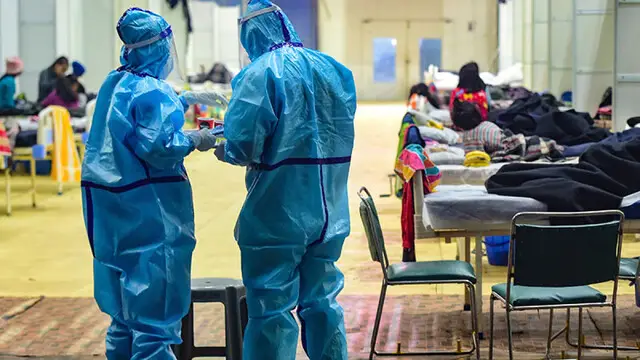 Delhi on Wednesday recorded 945 fresh Covid-19 cases and six fatalities, while the positivity rate stood at 5.55 percent, according to data shared by the health department here.
---
A 70-year-old woman from Puducherry succumbed to Covid-19 at JIPMER here raising the death toll due to coronavirus in the Union Territory to 1,968.
---
Jammu and Kashmir registered 259 fresh Covid cases on Wednesday, taking the infection tally in the union territory to 4,76,703 while no fresh death due to the Coronavirus was reported, officials said here.
---
Chhattisgarh on Wednesday recorded 183 new cases of Covid-19 at a positivity rate of 2.27 percent, taking the overall tally to 11,72,891, while no fresh death linked to the infection was registered in the state, a health...
---
West Bengal on Monday reported 195 fresh Covid-19 cases, 101 less than the previous day, taking the tally to 21,04,950, a health department bulletin said.
---