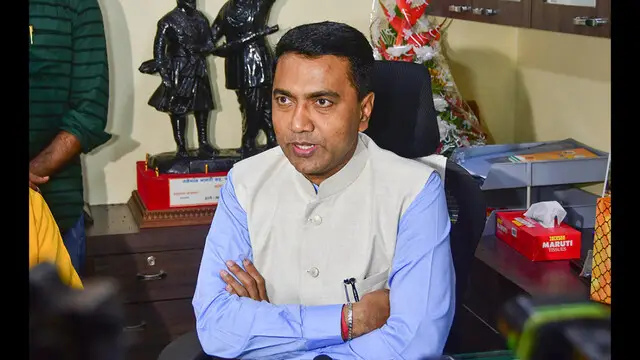 Chief Minister Pramod Sawant said, I wanted to preserve them. But they were destroyed. I am sorry, this should not happen. Now since 2000, we are preserving the records and their digitisation is being done.
---
The poem was written by Sanjiv Verenkar, a Sahitya Akademi award-winning poet, and translated by Mayabhushan Nagvenkar
---
Goa Polls Result: As per the senior BJP leader, the party's legislature wing in Goa will meet around 4 pm in the state capital Panaji, during which the group leader would be decided.
---
Despite its progressive image and healthy score on social indices, women are absent from the state's political scene
---
Split in opposition votes among TMC, AAP and RGP was unexpectedly large, a factor that crushed Congress's aspirations and brought BJP to power
---
Goa Chief Minister Pramod Sawant was trailing behind the Congress candidate in Goa's Sankahlim seat on Thursday, as per the latest trends.
---
A notification allotting portfolios to the eight MLAs of BJP, who took oath on Mach 28 along with Sawant, was issued on Sunday.
---
BJP leaders on Wednesday held a meeting of all party candidates in Goa ahead of counting of votes.
---