German lawmaker Renate Kuenast won a case against Facebook last year forcing the company to remove fake quotes attributed to her from its site and pay damages
---
Hollywood star Matthew McConaughey's wife Camila Alves has revealed the scary situation she faced mid-air as the plane she was travelling on suddenly dropped 4,000 ft after hitting an extreme pocket of turbulence.
---
On Saturday, Thousands of people protested in Berlin to condemn Germany's supply of arms to Ukraine and call for peace talks to end the war.
---
The shooting took place in the Gross Borstel district, a few kilometres north of the downtown area of Germany's second-biggest city.
---
German Chancellor Olaf Scholz improving the legal framework so Germany becomes more attractive for software developers and those with IT development skills is a priority for his government this year
---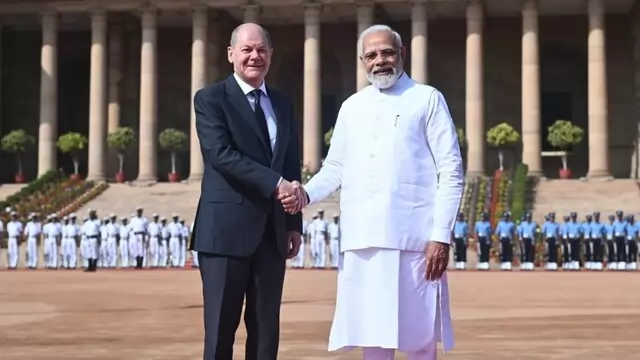 Officials said the Russia-Ukraine conflict and the situation in the Indo-Pacific region are also expected to figure prominently in the deliberations between Prime Minister Narendra Modi and German Chancellor Olaf Scholz.
---
ICPR officials said Indian nationalism differs greatly from Nazism, which led to Jewish homicide during the Second World War under German dictator Adolf Hitler.
---
On Tuesday, a roadside bomb detonated in central Mali, killing three United Nations peacekeepers and severely injuring several others. 
---