Speaking at a roadshow in Valsad city in poll-bound Gujarat, he promised relief from inflation through the "guarantees" including the waiver of electricity bill, free and quality education and medical care, among other...
---
Polling for the municipal election in Delhi will be held on December 4, and votes will be counted on December 7, State Election Commissioner Vijay Dev announced on Friday.
---
The chief minister in a tweet in Hindi said, "Good news for the women of Delhi. Another new initiative is going to happen in the national capital's world-class health services from today."
---
Aam Aadmi Party leaders held a meeting with Arvind Kejriwal, also the party's national convener, earlier in the day to discuss the December 4 elections to the Municipal Corporation of Delhi (MCD).
---
The Delhi government will deposit Rs 5,000 in the accounts of over 10 lakh construction workers of Delhi. A sum of approximately Rs 500 crores is to be spent on the scheme, said a Delhi government statement.
---
The Union minister of information and broadcasting was responding to a query during his press conference regarding Kejriwal's appeal to incorporate images of Goddess Lakshmi and Lord Ganesha on currency notes. 
---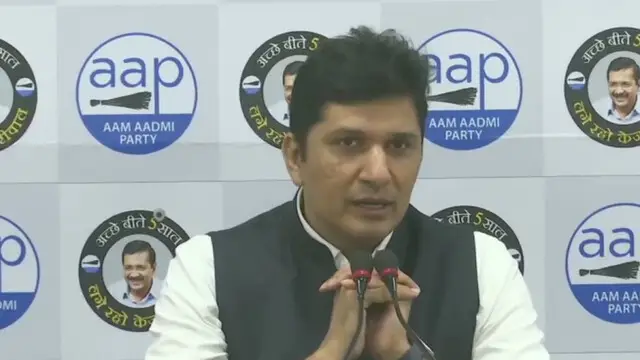 AAP leader Saurabh Bharadwaj on Monday alleged that the BJP is resorting to its "old tactics of spreading lies" as the Gujarat and Delhi municipal elections are nearing.  
---
Addressing a press conference, the AAP's national convener urged people to contact the party through SMS, WhatsApp, voice mail and e-mail to give their views about who should be the CM candidate from the party.
---