Dhannipur mosque has been approved for construction here by the Ayodhya Development Authority, in accordance with the verdict of the Supreme Court regarding the Babri Masjid-Ram Janmabhoomi.
---
Archaeologist K K Muhammed, who claims to have first witnessed the remains of a Ram temple under the Babri masjid in Ayodhya, has alleged in a book that the ASI became "a wholly-paralysed body" after 2014
---
Thousands of Hindu kar sevaks demolished Babri Masjid in Uttar Pradesh's Ayodhya on December 6, 1992. A Special CBI Court in 2020 acquitted the 32 accused in the case, including top Bharatiya Janata Party (BJP) leaders of...
---
The sanctum sanctorum has been designed in such a way that the rays of the rising sun fall on the idol's forehead, he said.
---
The platform Vidly TV had released a web series titled "Sevak: The Confessions" on the anniversary of the 26/11 Mumbai terror attacks and was found to be detrimental to the national security, sovereignty and integrity of...
---
Babri Masjid in Uttar Pradesh's Ayodhya was demolished on December 6, 1992 by thousands of Hindu kar sevaks. They believed that it was built atop a ruined Hindu temple that marked the birthplace of Hindu Lord Rama, an...
---
A new idol of Lord Ram will be installed at the sanctum sanctorum of the grand Ram Temple here at a height of nine feet and the finest sculptors will be engaged for it
---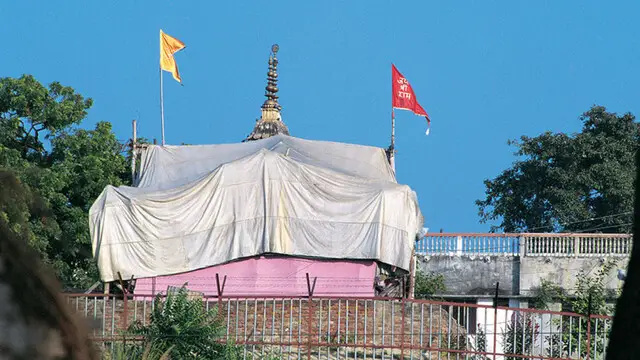 Prime Minister Narendra Modi laid the foundation stone of Ram Mandir at Ayodhya in August 2020. The temple is expected to open for people in 2024, ahead of the Lok Sabha elections scheduled in the same year.
---