The Central Clinical Hospital said in a statement that Mikhail Gorbachev died after a long illness. No other details were given.
---
Volodymyr Zelenskyy said it was essential for International Atomic Energy Agency representatives to get to the plant as soon as possible and to help keep it under permanent Ukrainian control.
---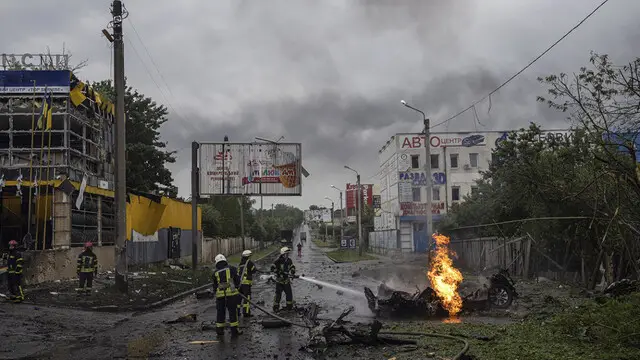 UN Secretary General Antonio Guterres late Monday warned about the nuclear threat in general, particularly since Russia alluded to its massive nuclear arsenal early in the war.
---
Russian operators continue to receive training in Iran on how to use these systems, which can conduct air-to-surface attacks, electronic warfare and targeting, on the battlefield in Ukraine, the officials said.
---
Russia now holds large swaths of the country's east and south, but its gains accumulated slowly. Neither country has revealed how many troops it has lost during the six-month conflict.
---
Before Russia's invasion of Ukraine in late February, three hospitals in government-controlled areas of the country's war-torn Donetsk region had facilities to care for premature babies.
---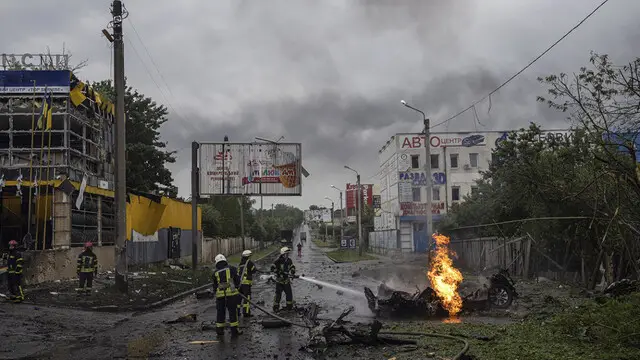 Russian Defense Ministry spokesman Igor Konashenkov said Sunday that Ukrainian forces had attacked the plant twice over the past day, and that shells fell near buildings storing reactor fuel and radioactive waste.
---
The attacks in Crimea could open a new front that would represent a significant escalation in the war and further stretch Russia's resources.
---