A coach of the 38908 Amta-Howrah EMU local got derailed at about 9.45 am while entering platform number 19 of Howrah station's new complex, an official said.
---
An OTP-based digital locking system will soon be introduced in the Railways to guard against theft on board its freight and parcel trains, a senior official said Tuesday.
---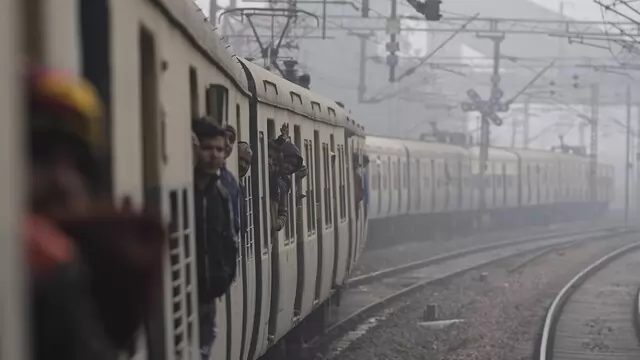 No was injured in the accident but train services on the route have been suspended for the time being.
---
With a distinct yellow colour, the train is equipped with ultra-modern technology and seamless design.
---
On Sunday, according to an official statement, the railways are set to introduce a Bharat Gaurav Deluxe AC Tourist Train to showcase Gujarat under the Ek Bharat Shreshtha Bharat programme.
---
The main intention behind this train is not to generate revenue but to represent the region's heritage
---
On Saturday, The Indian Railways is set to launch its first Bharat Gaurav train to the northeast on March 21 which will offer passengers a tour of the region, the Ministry of Railways said in a statement.
---
No loss of life has been reported, a spokesperson of the North Western Railway (NWR) said and added that several trains have either been cancelled or diverted due to the derailment of train number 12480 on the...
---