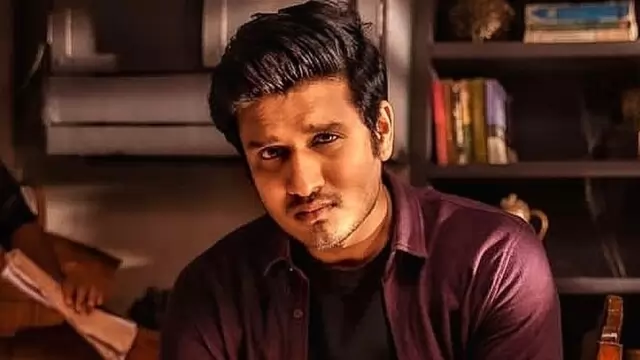 Karthikeya 2 is a mystical adventure based on the mythical aura of Shri Krishna. The film stars the uber-talented Nikhil Siddharth as Karthikeya, along with celebrated actor Anupam Kher, who brings gravitas to the film.
---
It's official! Actor Nikhil Siddhartha, whose just released film 'Karthikeya 2' has emerged an overwhelming success, on Wednesday announced that the film had officially grossed over Rs 100 crores, making it a blockbuster.
---
Actor Nikhil Siddhartha, who is on cloud nine because of his just released film, 'Karthikeya 2', turning out to be a phenomenal success, says that there will be more instalments of the franchise which is proving to be...
---
Director Chandoo Mondeti's mystery action adventure film, 'Karthikeya 2', which emerged a blockbuster in theatres, seems to be continuing its success streak on OTT as well, witnessing a whopping 100 crore viewing minutes in...
---
'It came, it saw, it conquered, and continues to conquer' is a phrase that aptly describes the box office journey of 'Kartikeya 2' the latest Tollywood offering to capture the country's imagination. Starring young actor...
---
Superstar Prabhas has congratulated the unit of Chandoo Mondeti directed 'Karthikeya 2' starring Nikhil Siddhartha and Anupama Parameswaran for its "blockbuster success".
---
Telugu actor Nikhil Siddhartha, who got a lot of positive response for his pan-India release, 'Karthikeya 2', is a huge fan of the Badshah of Bollywood - Shah Rukh Khan, by his own admission.
---
Actress Anupama Parameswaran, who plays the female lead in director Chandoo Mondeti's eagerly awaited 'Karthikeya 2', featuring actor Nikhil Siddhartha in the lead on Monday clarified why she had been unable to join the team...
---