This incident follows a recent security offensive, during which at least 200 Assam Rifles personnel were airlifted to Moreh town in Manipur.
---
The clash highlights the persistent threat posed by militant groups in the region, raising concerns of a potential resurgence and the need for sustained security operations.
---
Raza has served on the ICC International Panel of Umpires since 2010 and is the first to reach the 50 T20I-mark as an umpire.
---
Pakistan Army informed that all of the nine militants were 'sent to hell'. The attack came hours after a series of terror strikes that had killed at least 17 soldiers in Balochistan and Khyber Pakhtunkhwa.
---
Two police officers were killed in Pakistan's northwestern province of Khyber Pakhtunkhwa when militants opened fire on them while they were on their way to provide protection at a mosque during special night prayers in the...
---
Syria: The years long US-backed campaign had succeeded in crushing the militants' territorial control in Iraq and Syria, but IS fighters maintain sleeper cells and have staged attacks that have killed scores of Iraqis and...
---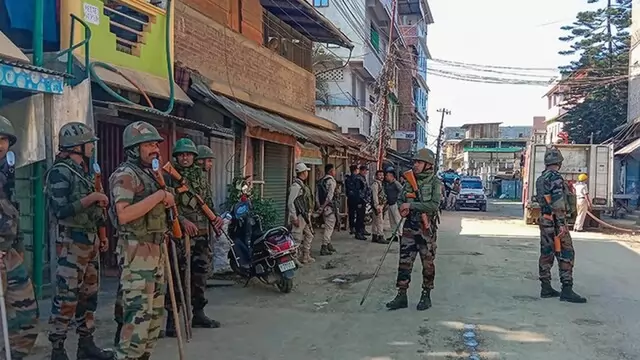 According to police, the suspected militants, who were carrying sophisticated weapons, surrounded the villagers of the Khamelok area bordering Imphal East district and Kangpoki district and launched the attack at around 1...
---
Srinagar: The police said the explosion caused minor splinter injuries to one personnel of the Central Reserve Police Force (CRPF).
---