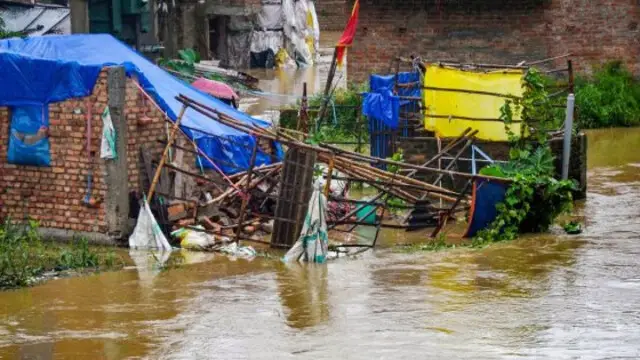 The Rishikesh-Gangotri National Highway was blocked by rocks and boulders falling from the hills near Helgugad and Swarigad in Uttarkashi, while the Vikasnagar-Kalsi-Barkot National Highway in Dehradun district was also...
---
Heavy downpours, flash floods, and landslides have led to the demise of about five people with thirteen others suspected dead in Himachal Pradesh.
---
The 20-km long narrow gauge Neral-Matheran train came to a grinding halt three years back as the railway line was severely damaged due to torrential rains and landslides. 
---
In Himachal Pradesh's Mandi alone, 13 people died and six went missing in flash floods and landslides triggered by heavy rainfall.
---
Heavy rains were lashing Subramanya from the evening of Monday. Around 7 PM, a huge sound was heard.
---
Landslides caused by heavy rainfall have led to the closure of the Jammu-Srinagar highway.
---
The fatalities included four each in Uttarakhand and Odisha, and one in Jharkhand. Heavy rainfall in Himachal Pradesh since Friday caused landslides and flash floods.
---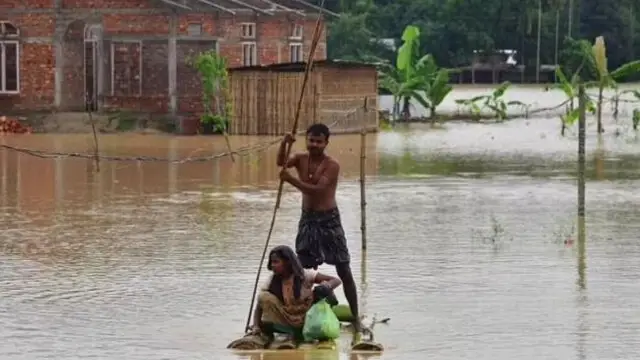 The flood situation in Assam continues to improve while over 90,000 people are still reeling from the aftermath of the severe flooding in the state.
---