The star pair of Roger Federer and Rafael Nadal playing for Team Europe lost against Frances Tiafoe and Jack Sock of Team World in a doubles match at Laver Cup.
---
Casper Ruud defeated Karen Khachanov in the US Open 2022 semis to enter his second Grand Slam final.
---
Frances Tiafoe managed the tricky task of following up the biggest win of his career, against Rafael Nadal in the fourth round, with a win over Andrey Rublev.
---
Roger Federer and Rafael Nadal will team up in doubles at the Laver Cup on Friday. Here's all you need to know about Federer's final match.
---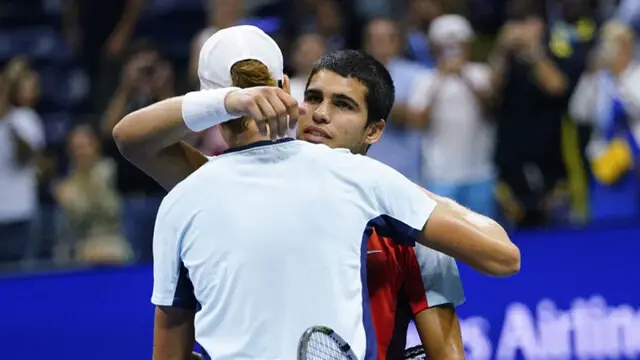 The match began Wednesday evening at about 9:45 p.m. and easily surpassed the previous mark for the latest time of finish at the US Open.
---
American Frances Tiafoe defeated Rafael Nadal 6-4, 4-6, 6-4, 6-3 to hand the Spaniard the first defeat in a Grand Slam in 2022.
---
Iga Swiatek is the first woman to win two Grand Slam titles in a single season since 2016. Carlos Alcaraz is the youngest player to top the ATP charts since the computerized rankings began in 1973.
---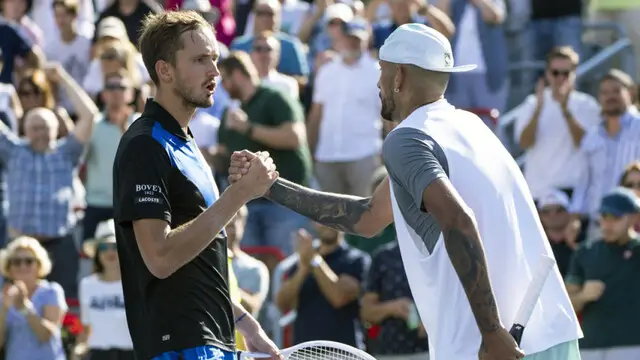 Nick Krygios won last week in Washington for his seventh ATP Tour title. Daniil Medvedev won last week in Los Cabos, Mexico.
---