On Monday, Delhi Chief Minister Arvind Kejriwal said a quality education will help children excel in their careers, as he asserted that children who gain quality education will reach great heights.
---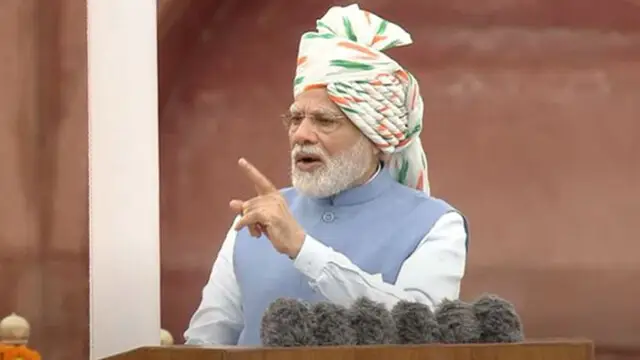 Though PM Narendra Modi's visit to Himachal Pradesh is said to be apolitical, it has greater political meaning than just participating in Kullu Dussehra.
---
Some intruders attacked revellers at a Garba venue in Gujarat's Kutch district on Tuesday, injuring at least six.
---
There are many entry points in any mythology. Ramayana is also the story of Raavan; the antagonist or the anti-hero. We have seen effigies of Raavan being burnt as part of the celebration of good over evil. But the question...
---
In Bihar and particularly, in Mithilanchal, people look at Rama as a son-in-law. In the folk songs, they sing about him being a groom and not about him winning wars. But there's also the sadness that Rama's abandonment...
---
In different parts of Jharkhand where the Asur tribe lives and celebrates their ancestral glory, Navaratri becomes the occasion when they mourn the death of their King.
---
While Uddhav Thackeray's Shiv Sena faction will hold its rally at Shivaji Park, Eknath Shinde faction will hold its rally at MMRDA ground.
---
Bollywood actor Siddhant Chaturvedi, who is currently gearing up for the release of 'Phone Bhoot', visited a Durga Puja pandal in Mumbai on Monday where he expressed how the festival of Navratri is special for him.
---