Since the Taliban took control of Afghanistan in 2021 after overthrowing the internationally-recognised government, diplomats of the former government have continued to run missions abroad in coordination with the Taliban's...
---
Former US President Jimmy Carter has decided to enter hospice care at the age of 98 instead of further medical interventions. He served as the President during 1976-80. He is most lauded today for his post-presidency...
---
India and New Zealand on Tuesday deliberated on their shared vision for a rules-based Indo-Pacific amid growing global concerns over China's increasing military assertiveness in the region.
---
The crises of the Global South over the years have been rooted in exploitation by Western colonial powers in the past, the bipolar Cold War system, and the desire of the Global North to perpetuate its hegemonic dominance in...
---
It's time the world comes together and act towards resolving the Russian-Ukraine conflict through diplomacy, mediation, and dialogue. The continued armament of Ukraine and the imposition of economic sanctions on Russia...
---
Former US Secretary of State and CIA Director Mike Pompeo wrote in his book that he worked closely with Indian National Security Advisor Ajit Doval than External Affairs Minister Sushma Swaraj.
---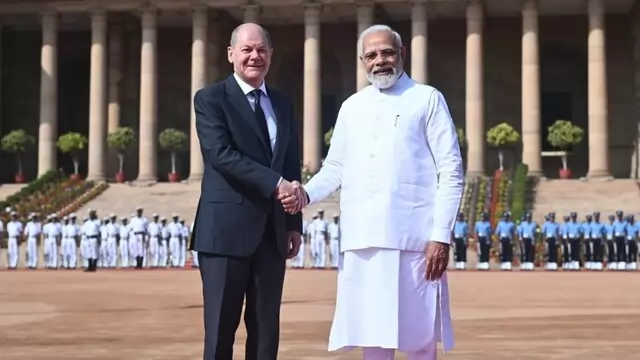 Officials said the Russia-Ukraine conflict and the situation in the Indo-Pacific region are also expected to figure prominently in the deliberations between Prime Minister Narendra Modi and German Chancellor Olaf Scholz.
---
The two foremost Gulf Cooperation Council (GCC) nations, Saudi Arabia and the United Arab Emirates (UAE), now have excellent ties with India. One reason for the growing ties is the growing Indian economy. Another reason is...
---