As per reports, the Ministry of Commerce and Industry in Kabul said that the Pakistan government is forcing Afghan refugees to move out of the country and they are facing the worst situation with no opportunities.
---
Once again, the Delhi Urban Shelter Improvement Board (DUSIB) is poised to raze six more shelter homes. According to residents of these six shelters, the DUSIB has halted the supply of food to them. Most of them work as...
---
Defending the demolition drive in Haryana's Nuh, the state government said that no structure was razed against the law and that the exercise was "not remotely a case of ethnic cleansing".
---
The Municipal Corporation of Delhi has been working to control the problem of unauthorized construction in various regions. These measures have been implemented in multiple areas throughout the city, with a particular focus...
---
The demolition drive is underway in Geeta colony, Delhi, with an aim to clear the path for an upcoming road-widening venture.
---
The court has put the demolition drive, being carried out by railway authorities to clear alleged illegal constructions near the Krishna Janmabhoomi in Uttar Pradesh's Mathura, on hold for 10 days.
---
The lives of lakhs of labourers, plumbers, carpenters, house helps and others living in mud houses have turned upside down in Delhi amid the so-called beautification drive in the capital city since India took over the G20...
---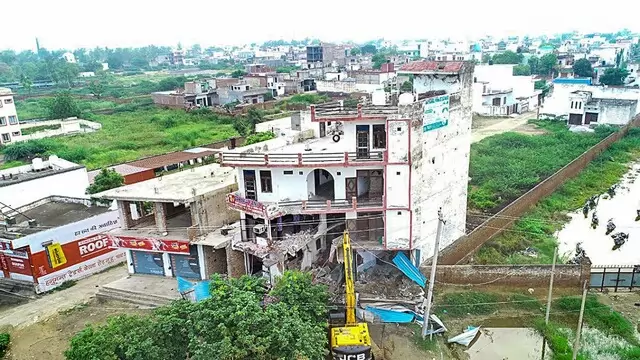 The Punjab and Haryana High Court accused the Haryana government of targeting a particular community under the guise of a law and order problem for conducting the demolition drive and also called it an exercise of ethnic...
---