Bollywood actor Rajkummar Rao's upcoming biopic titled 'Sri' has booked its theatrical release.
---
Shreedhar Dubey starrer, 'Physics Wallah' has been finally released on Amazon MiniTV. Is the show, which is based on the life of Alakh Pandey, worth your time? Or can you simply skip it? Read the full review to find out.
---
Actress Ankita Lokhande, who is known for her role in the television serial 'Pavitra Rishta,' will be seen opposite actor Randeep Hooda in the movie 'Swatantra Veer Savarkar'.
---
Filmmaker Anurag Basu will be seen going behind the camera for the official biopic of the greatest spy of Indian history Ravindra Kaushik titled 'The Black Tiger'.
---
Chilean filmmaker Pablo Larrain, who is known for the 2021 film 'Spencer', is making a biopic on the life of America-born Greek soprano Maria Callas titled 'Maria', and is casting Academy Award winning actress Angelina Jolie.
---
'Requiem for a Dream' actor Jared Leto, will star in a film about the acclaimed fashion designer Karl Lagerfeld.
---
Late King of Pop Michael Jackson will be played by the late icon's 26-year old nephew Jaafar Jackson in the Antoine Fuqua-directed film biopic.
---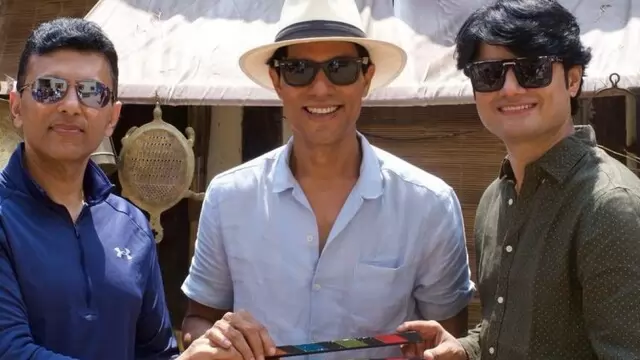 The shooting for the upcoming movie 'Swatantrya Veer Savarkar' based on V. D. Savarkar has started and it will see actor Randeep Hooda at the helm of affairs making his directorial debut.
---