Andy Murray hailed his "perfect start to the grass season" as the three-time Grand Slam champion stepped up preparations for Wimbledon in style.
---
Purcell rallied from a set down to beat De Alboran 5-7, 7-6, 6-4 in a final that lasted over three hours.
---
Nagal entered the tournament through the qualifying rounds, whereas Jung entered as a lucky loser.
---
The 36-year-old British player lost in the 2016 final to Novak Djokovic and reached four other semifinals at Roland Garros in western Paris.
---
It took Nagal an hour and 22 minutes to secure a 6-1 6-4 win over Jay Clarke of Great Britain.
---
Nagal posted a 6-1, 6-3 win over Ji Sung Nam while Mukund stunned Jason Jung, the No.1 seed, in the qualifying, 4-6, 6-4, 6-4 to book their spots in the main draw.
---
Duckworth did not have to strain himself much to win the first set, but it was Purcell, who rallied to win 3-6 7-5 7-6 (5) in the final.
---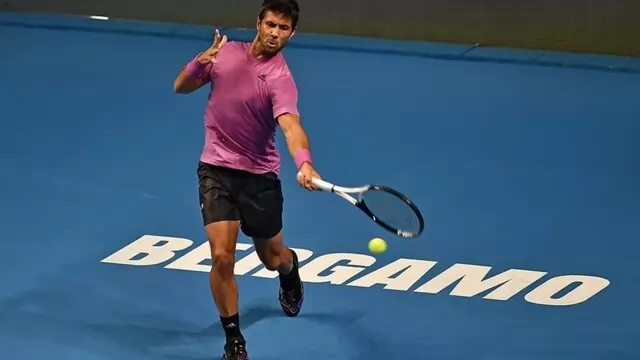 Former top-10 professional tennis player Fernando Verdasco accepted a voluntary provisional doping suspension of two months after testing positive for a medication for ADHD.
---