While hundreds of Iraqis returned home Thursday, many others who are still in Belarus have moved into a heated warehouse not far from the border, emptying out a makeshift camp
---
Northern Iraq has been a hotspot for IS activity since their territorial defeat in 2017 by Iraqi security forces with assistance from the US-led coalition.
---
The Health Ministry has not offered an official explanation of what caused the fire, but some believe it was caused by an oxygen cylinder rupture and others say it was caused by an electric short circuit. Officials have not...
---
The vote had been scheduled for next year but was brought forward in response to the popular uprising in the capital of Baghdad and southern provinces in late 2019. T
---
The blast happened a day before the Eid al-Adha holiday when the market was busy with shoppers looking for gifts and groceries.
---
Many among the wounded were in serious condition and there was material damage.
---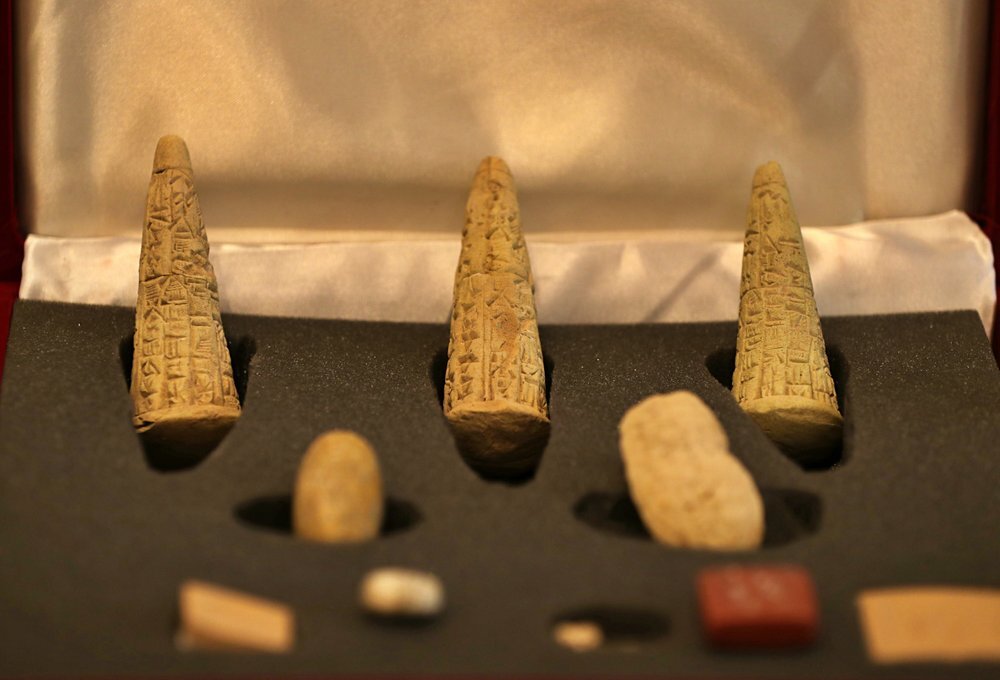 The majority of the artefacts date back 4,000 years to ancient Mesopotamia and were recovered from the US in a recent trip by Prime Minister Mustafa al-Kadhimi.
---
"US citizens should depart via airline while possible, and failing that, to other countries via land," the embassy said in a statement.
---