Life And Escape Midst The Cityscape
Mumbai is a city of changes. It is the Mayanagri. You blink and it sports a different face. The photographer captures the old and new and the unborn of the city.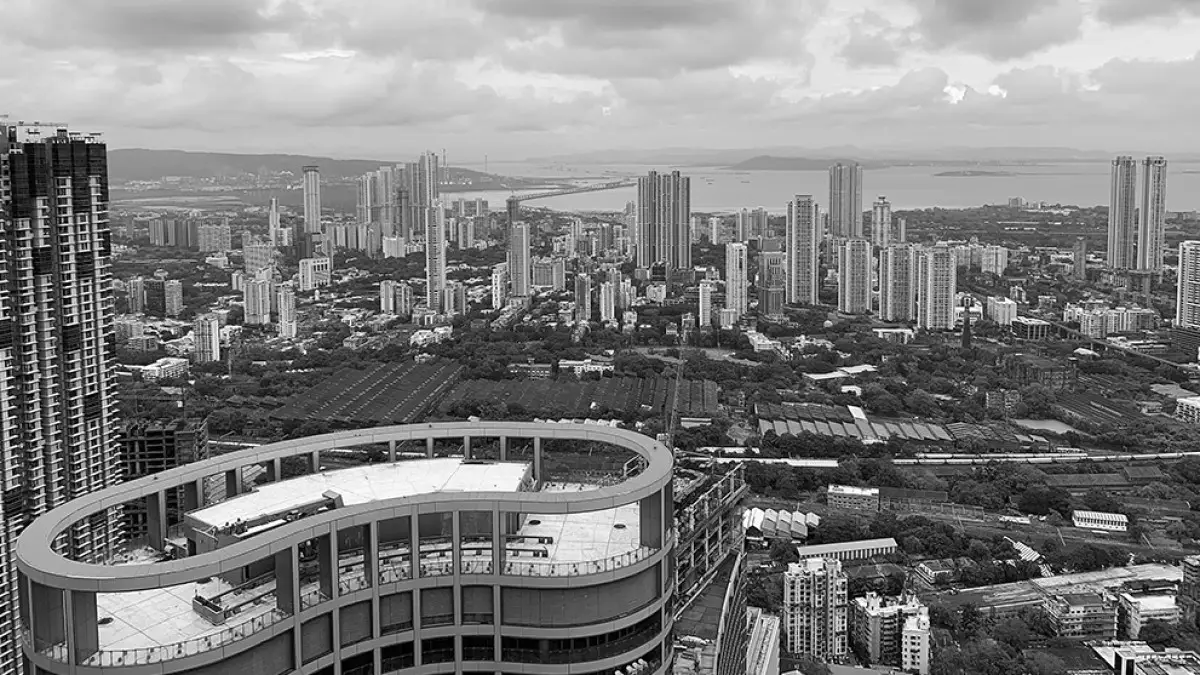 Can a kidney shaped edifice remove the wasted dreams of the Mayanagri? Far, one can see, the sea stares back lazily at the zig and zag of the city.
The round palm of the old and lacklustre building seeks alms from the overcast sky. City moves ahead, but perhaps it should turn and paint a fresh coat of life on the old.
Every monsoon railway tracks birth sleek rivers. They ferry the souls of the day-trippers by lakhs.
The value of waiting can be measured by the weight of loneliness. Here rain falls on the brick turrets and metal bodies of the car and trains. Here peter patter stills the humdrum.
Evening azan by a muezzin from the minaret cannot bring the sunset fast enough. This is Mumbai; the sun is stuck in bustling traffic, thinking of its next step in the business.
The arc of life haunts of old building. Life hangs on to the tattered clothesline right by the green sapling deeprooted into the tired heart of the architecture.
Hello Mayanagri.We hold the railing, scream to the diamond studded citiscape, " Do you know who is Mumbai's King?" In truth, there is no single king here, and we all are one.
The ever spawning buildings, bricks and concrete. The ever sprawling city. As the crow flies dreams run its marathon.
The windows between the pietra dura and arabesque stare at the street.
In the audetorium of my window pane the colloquium of rain dicusses on the city's faces and fates.
The tired sun takes the backseat, and no one is paddling. The time for a long breath, and reflect on your cellphone-day.
The cranes fish for the future. The city grows up and across." If you want your subordinates to do or not do certain things, build a city." Wrote Machiavelli.
Nature coughs and sneezes, and yet stays alive amidst the jungle of concrete and cables. Its corner is on the edge, hushed, Zen.