Friendship Day serves as a reminder of the value of meaningful relationships and the support network that friends offer in times of happiness and sorrow. As we gear up to celebrate the joy of companionship on August 6, Disney+ Hotstar is all set to entertain you with some of the on-screen BFF duos whose friendship stands the test of time. These dynamic duos and inseparable squads will take you on an adrenaline-pumping ride through loyalty, laughter, and the most heartfelt moments that'll have you cheering for friendship like never before! So buckle up and let's dive into the thrilling world of unforgettable bonds that'll leave you inspired and eagerly reaching out to your own ride-or-die friends.
Prem Parija and Vaibhav Tatwawadi in 'Commando'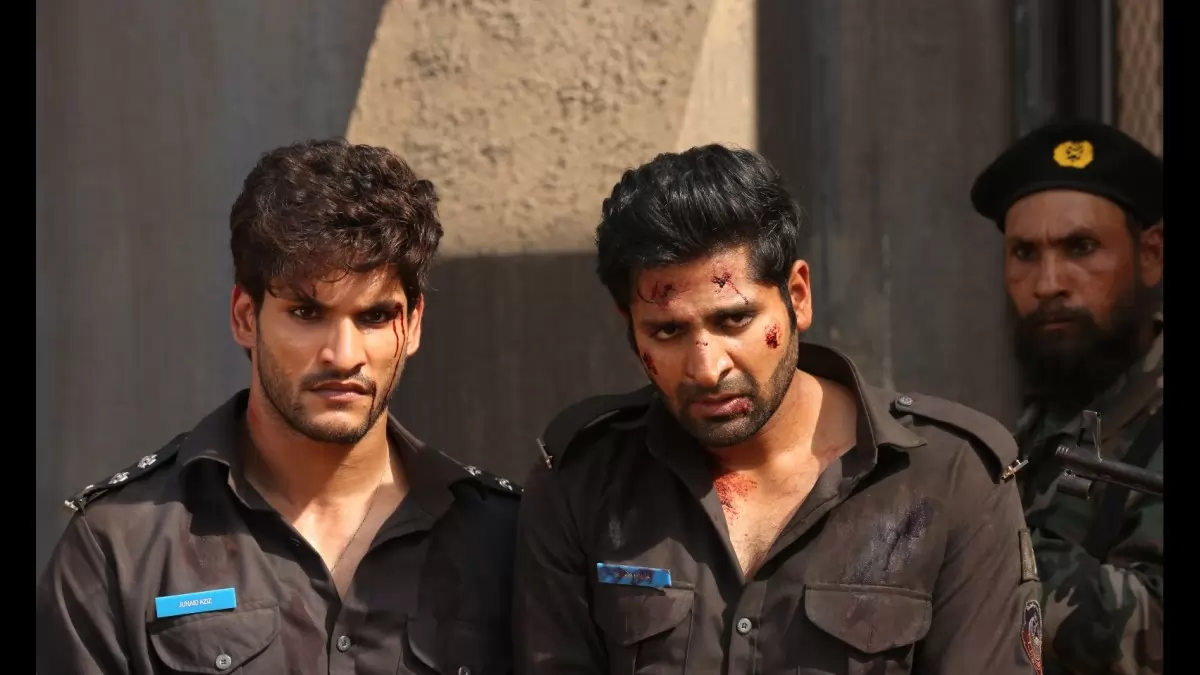 The upcoming action-packed series 'Commando', the characters Virat (played by Prem Parija ) and Kshitij (played by Vaibhav Tatwawadi) share an unbreakable bond. As fearless and loyal friends and brothers, they find themselves in challenging situations, but their friendship remains steadfast. When Kshitij faces peril in Pakistan, Virat's unwavering determination drives him to bring his friend back safely. Their unshakable camaraderie serves as a shining example of loyalty and brotherhood, showcasing the strength of true friendship even in the face of adversity. Their bond becomes a driving force that keeps them united, reminding us of the profound connections that can form between friends who will go to any lengths to protect and support one another. You can watch the series on Disney+ Hotstar on August 11, 2023.
Priya Bapat and Eijaz Khan in 'City of Dreams'
In the gripping political drama 'City of Dreams', Priya Bapat portrays the sharp and unsentimental Poornima Gaikwad, while Eijaz Khan brings to life the loyal cop, Wasim Khan. Amidst the cutthroat world of politics and treacherous power struggles, their friendship shines as a beacon of loyalty. As the head of an anti-drugs task force, Wasim remains unwavering in his support for Poornima, even in the face of personal tragedies and challenges. Despite the complexities surrounding them, their bond transcends their roles, and Poornima relies on Wasim's steadfastness to navigate the murky waters of politics. On Friendship Day, the enduring friendship between Poornima and Wasim in "City of Dreams" reminds us that amidst the pursuit of power, true friendships are the ones that provide strength and guidance, standing firm even in the darkest times.
Anil Kapoor and Saswata Chatterjee in 'The Night Manager'
In 'The Night Manager', the friendship between Shelly Rungta (Anil Kapoor) and BJ (Saswata Chatterjee) truly touches as they stick by each other, in the toughest of times. As Shelly's devoted associate, BJ stands firmly by his side, believing in Shelly's vision and decisions, no matter how dark or complex the situation becomes. In the midst of a dangerous web of deceit, betrayal, and violence, their bond remains unshaken, and BJ's unwavering loyalty serves as a source of strength for Shelly. With the weight of the past haunting Shaan Sengupta (Aditya), and after witnessing the tragic loss of the young girl, BJ's steadfast support becomes a lifeline for Shelly, reminding him of the value of true friendship even amidst the darkest of times. Their friendship in the show reminds us that standing by someone's side in both triumph and adversity is what makes a friendship truly invaluable and unforgettable.
Bhuvan Bam and Prathamesh Parab in 'Taaza Khabar'
In the heartwarming series 'Taaza Khabar', the friendship between Vasant Gawde (Bhuvan Bam) and Prathamesh Parab is nothing short of inspiring. Despite coming from vastly different backgrounds, their bond is rooted in trust and unwavering belief in each other. Prathamesh's unconditional support for Vasant, regardless of his newfound supernatural powers, is a testament to the strength of their friendship. As Vasant navigates the complexities of his extraordinary abilities, Prathamesh remains by his side, reminding him of the importance of staying true to his roots and using his powers for the greater good. Their endearing camaraderie showcases the essence of true friendship, where loyalty and faith in one another stand the test of time. Their story serves as a reminder that real friends are there to lift you up and embrace your uniqueness, no matter the circumstances.
Karan Johar and Malaika Arora in 'Moving in With Malaika'
In 'Moving in With Malaika', Episode 5, the spotlight falls on the endearing friendship between Malaika Arora and her long-time confidante, director and producer - Karan Johar. As the episode unfolds, Malaika's transformation to a trendy new hair color sets the stage for a relaxed and comfortable ambience. When Karan visits her, the duo effortlessly slips into a conversation reminiscent of Karan's iconic talk show, Koffee with Karan. With Karan's trademark knack for putting guests at ease, he playfully delves into personal questions that elicit genuine laughter and unexpected moments. Throughout their heartwarming exchange, the audience witnesses a different side of Malaika—one she seldom reveals on television. The level of comfort one can see both of them at during the conversation, only makes you reminisce about some personal time with your BFF - as you leave all your problems behind and just sit down to chat with them. Their banter and comfortable camaraderie make it a delightful watch for fans who appreciate seeing this best friends duo on-screen together.