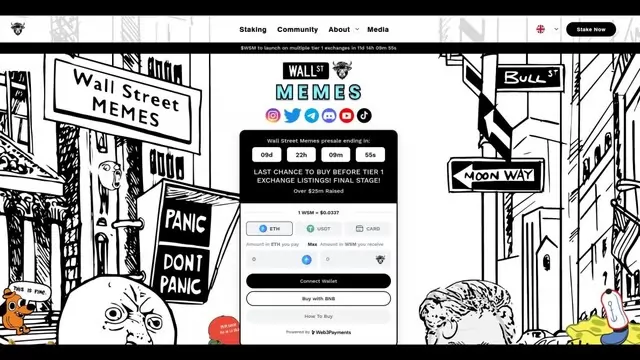 In this article, we'll delve into focusing on the notable 30-day price drops observed in three prominent digital assets: SHIB, LUNC, and BTC. On the contrary, we will see how $WSM, $BTCBSC , and $LPX emerge as compelling...
---
As PepeCoin is decreasing in value, many have turned towards the Wall Street Memes Token. The project may become one of the biggest meme coins of the year.
---
Learn about the recent rise of Shiba Inu (SHIB) and its gaining momentum in the market, while WSM raises $1.6M in Three Days. Stay up to date with the latest developments in the crypto world with our informative articles.
---
Explore the latest and most promising cryptocurrencies that are gaining momentum in July 2023. They are poised to provide massive gains to their holders.
---
Wall Street got a serious shock, and the whole financial industry was left reeling. And guess what? That's how the Wall Street Meme Token was born! It's like a symbol of the internet's triumph over the world of capitalism,...
---
The "renaissance" of the crypto sphere brought new opportunities for investors to make big gains shortly. Opting for meme coins brings you the greatest chance of making huge gains!
---
While DOGE's performance remains uncertain, there's another coin stealing the spotlight. Meet Wall Street Memes ($WSM), a meme coin that has raised a whopping $9 million in its presale and is on the verge of reaching its...
---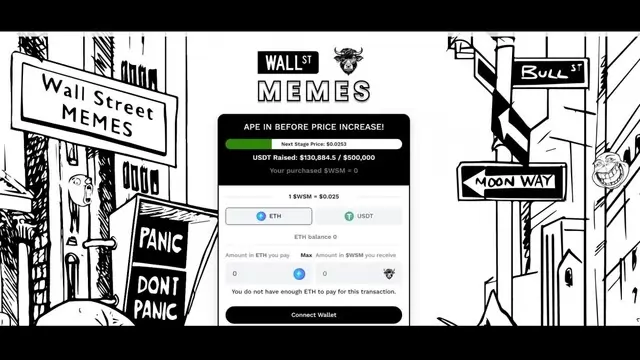 Instead of Dogecoin, we would recommend taking a look at Wall Street Memes Token (WSM), Copium Coin (COPIUM), AiDoge (AIDOGE), SpongeBob ($SPONGE), and ECOTERRA. These are among the best altcoins to invest in today by almost...
---