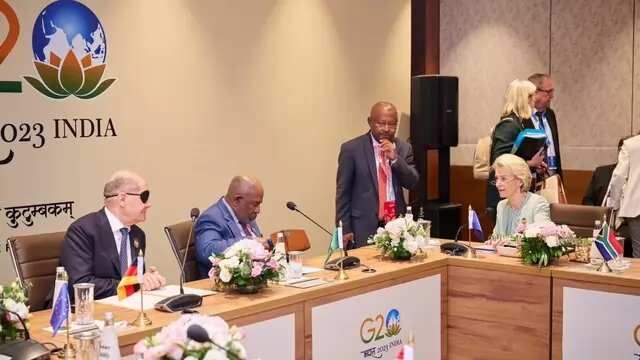 From launching Task Force for Global Mobilisation against Climate Change, to taking call on global carbon pricing- various ideations and promises to act in concert in a bid to combat climate change were discussed by the G20...
---
UK's Minister of State for Media, Tourism and Creative Industries, Sir John Whittingdale, who was in Goa for the G20 Tourism Ministerial meeting that concluded on June 22, also said India is doing a "fantastic job" in...
---
The Indian-origin UK Cabinet minister Suella Braverman has asked civil servants to help her avoid a speeding fine and points on her driving licence, the report said.
---
Before UK Prime Minister Rishi Sunak, the UK security minister, Tom Tugendhat, visited Delhi last month and vowed to ensure the security of Indian diplomatic staff in London.
---
 Dominic Raab, who led Sunak's leadership campaign and served as his Foreign Secretary before being forced to resign amid bullying allegations, wrote in 'The Daily Telegraph' that more can be achieved within the...
---
Polling for 'The Times' newspaper shows that almost a third of all voters either don't know how they will cast their ballot or say they won't vote at all.
---
Some of the plasma used to make the blood products was traced to high-risk donors, including prison inmates, who were paid to give blood samples.
---
UK PM Rishi Sunak said he does not agree with the characterisation of PM Modi by Pakistani-origin Imran Hussain, an Opposition Labour Party MP, when he asked if Sunak agreed with claims in the BBC programme that some UK...
---