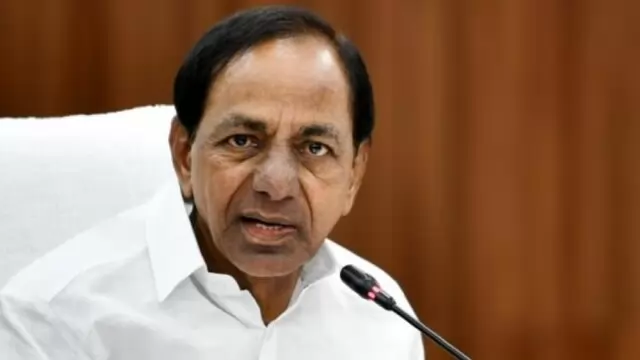 While the Telangana Rashtra Samiti (TRS), the ruling party in Telangana, is renamed as 'Bharata Rashtra Samiti' (BRS), a JD(S) functionary said the new outfit would be a 'conglomeration of various regional parties,' that are...
---
The Chief Minister made it clear that the government machinery is geared up to face any situation. After getting feedback from officials of all districts, K Chandrashekhar Rao also instructed them to take up immediate...
---
The two chief ministers also discussed states' contributions in the country's growth during the hour-long luncheon meeting, sources said.
---
Uppalapati Krishnam Raju, veteran Telugu actor and former Union Minister, passed away at a hospital in Hyderabad on Sunday after battling post-Covid-19 related ailments.
---
While addressing party workers and people, PM Modi referred to Hyderabad, the capital of Telangana, as 'Bhagyanagar' and said that this is where the term 'Ek Bharat' was coined by the freedom fighter  Sardar Patel....
---
Ahead of the 2024 general elections, Telangana CM KCR has revived his pet 'Third Front' project by meeting several regional satraps. Detractors say he's trying to bargain with New Delhi on cases of graft against him and his...
---
Shiv Sena's Eknath Shinde and BJP leader Devendra Fadnavis were sworn in as chief minister and deputy chief minister respectively on June 30 after resignation of Uddhav Thackeray. The duo has since been functioning as a...
---